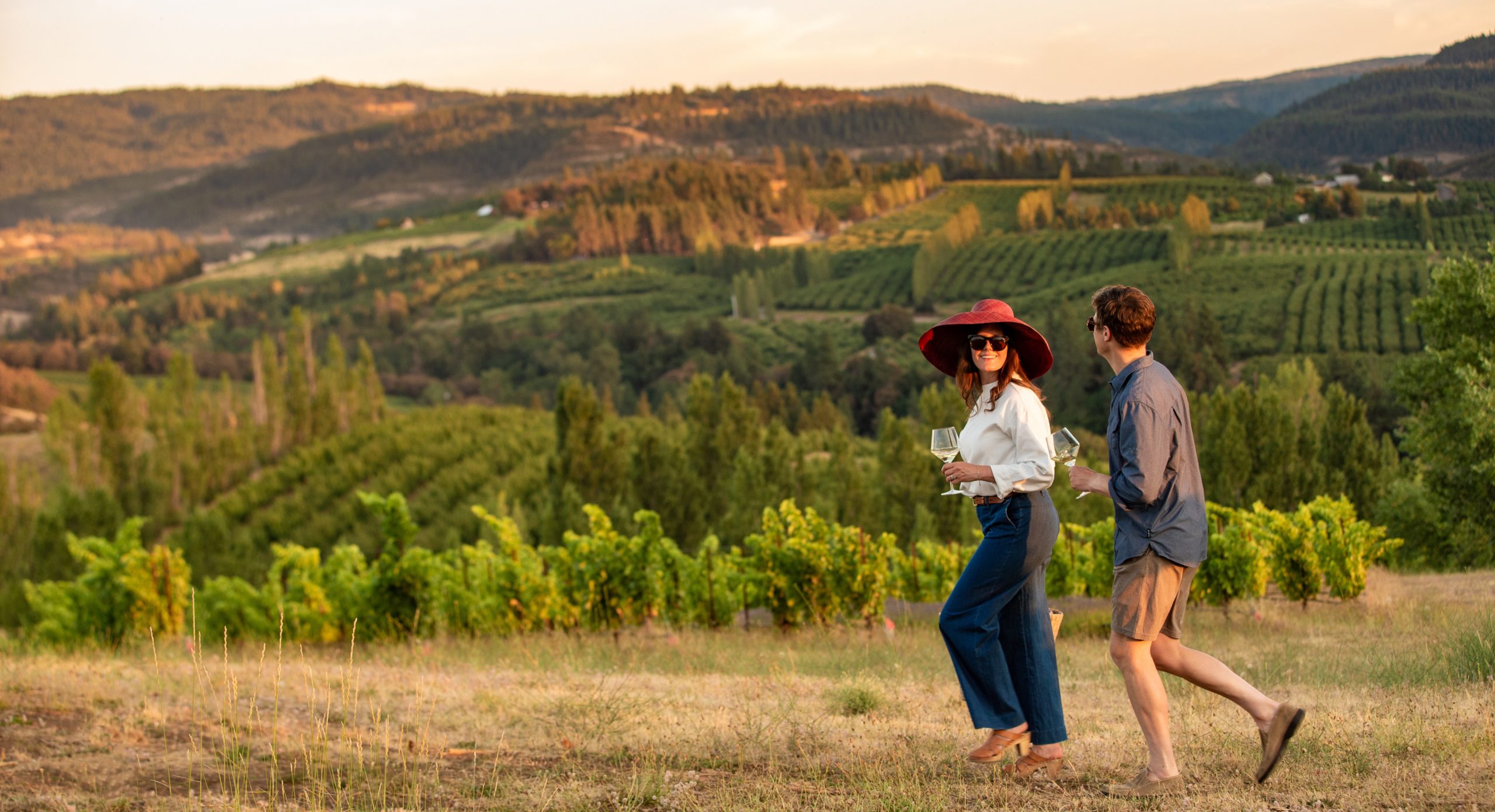 Escape to Mosier
We are excited to welcome guests to our grounds March 31st-October 29th. Reservations are required for all visits and experiences.
Please consider the experience of other guests if you are traveling with children. 
Don't have a reservation? Same day bookings are available online, or feel free to give us a call at 541-478-2873.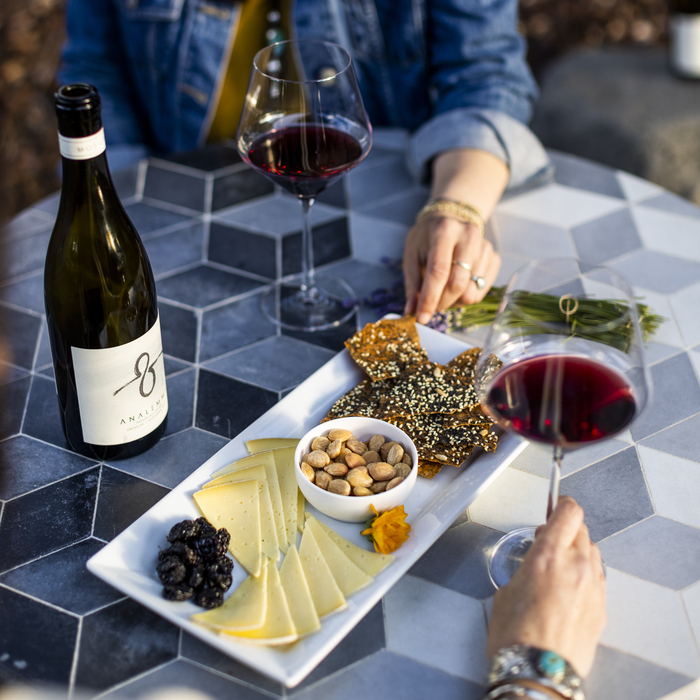 Analemma Al Fresco Tasting
Available Friday – monday with reservation
We are delighted to welcome guests back to join us beside the winery and on our grounds. Sit back, relax, and let our knowledgeable team members take care of you.
This reservation is for parties of up to four. We recommend allowing 1.5 hours for this experience. Click the button below to book and learn more details about this reservation, including a sample menu of what we're pouring.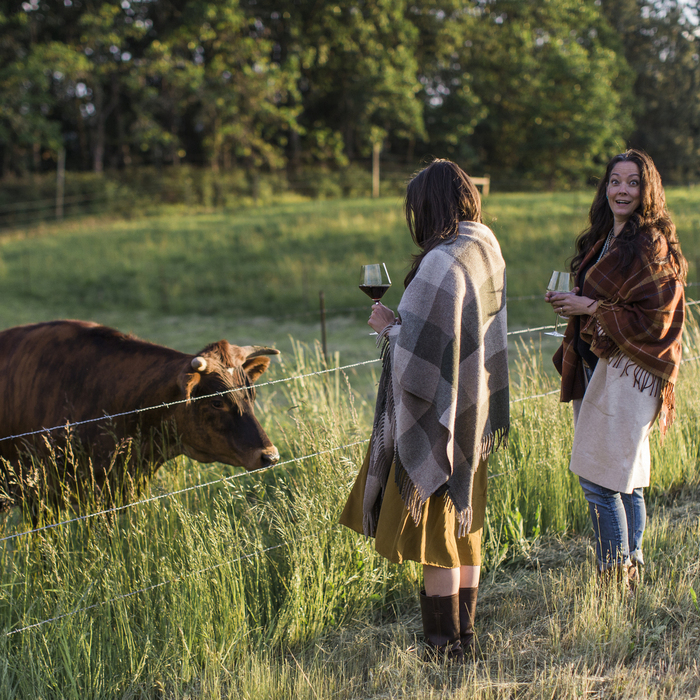 Exploratory Field Tasting – a quintessential Analemma experience!
A roving tasting available at 12:30Pm ON Fridays & 11am sundays
Join one of our winemakers on an exploration of what it means to be a Biodynamic® grower-producer. Guests will taste five wines grown on our Mosier Hills estate in the context of their specific growing site.
This experience includes 1.5 hours of tasting while exploring our estate grounds. We encourage guests bring non-fussy walking shoes, a warm layer, and an adventurous spirit.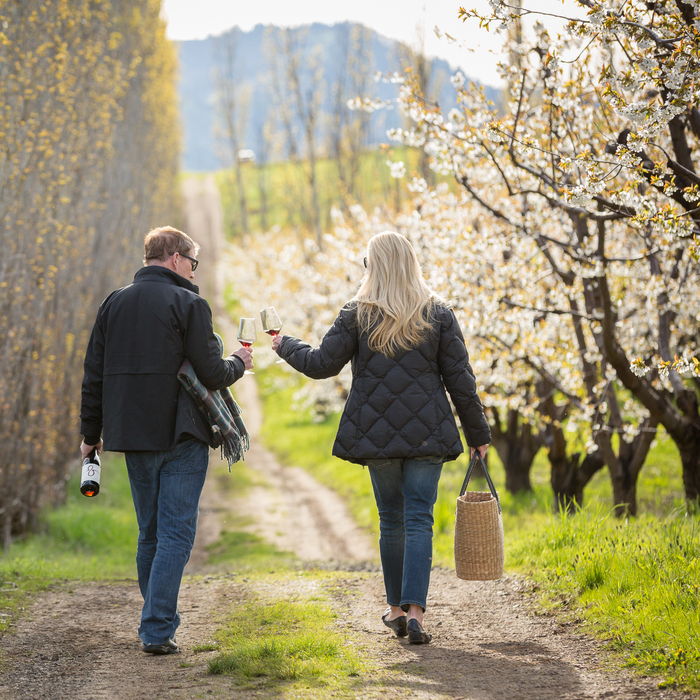 Orchard Experience
an enchanted experience for groups of 4-6
Tucked into our Biodynamic® cherry orchard, this special experience is perfect for families or small groups looking for a special place to spend the afternoon.
Sip through our rotating flight of current release wines, or select your favorite bottles and enjoy the speckled sunlight streaming through the cherry trees. This private location feels off the beaten path and a throwback in time. We are delighted to share this special corner of Analemma with groups of 4 – 6.
Savor the Mosier Hills
A self-guided experience on our hillside terrace
An experience reserved exclusively for our Coterie members.
Perched above the Mosier Valley, our newly appointed Hillside Terrace is one of the most spectacular locations on our estate. Nestled among some of the United States' first Mencia vines and our lavender field, you will have a front-row seat to experience the cataclysmic forces that formed the terroir of the Columbia Gorge—including the distinctive "bathtub ring" left behind by the Missoula Floods.
Select your favorite bottle from our Cellar Door and walk through our cherry orchard and vineyard for an unforgettable self-guided adventure for your group of up to 6.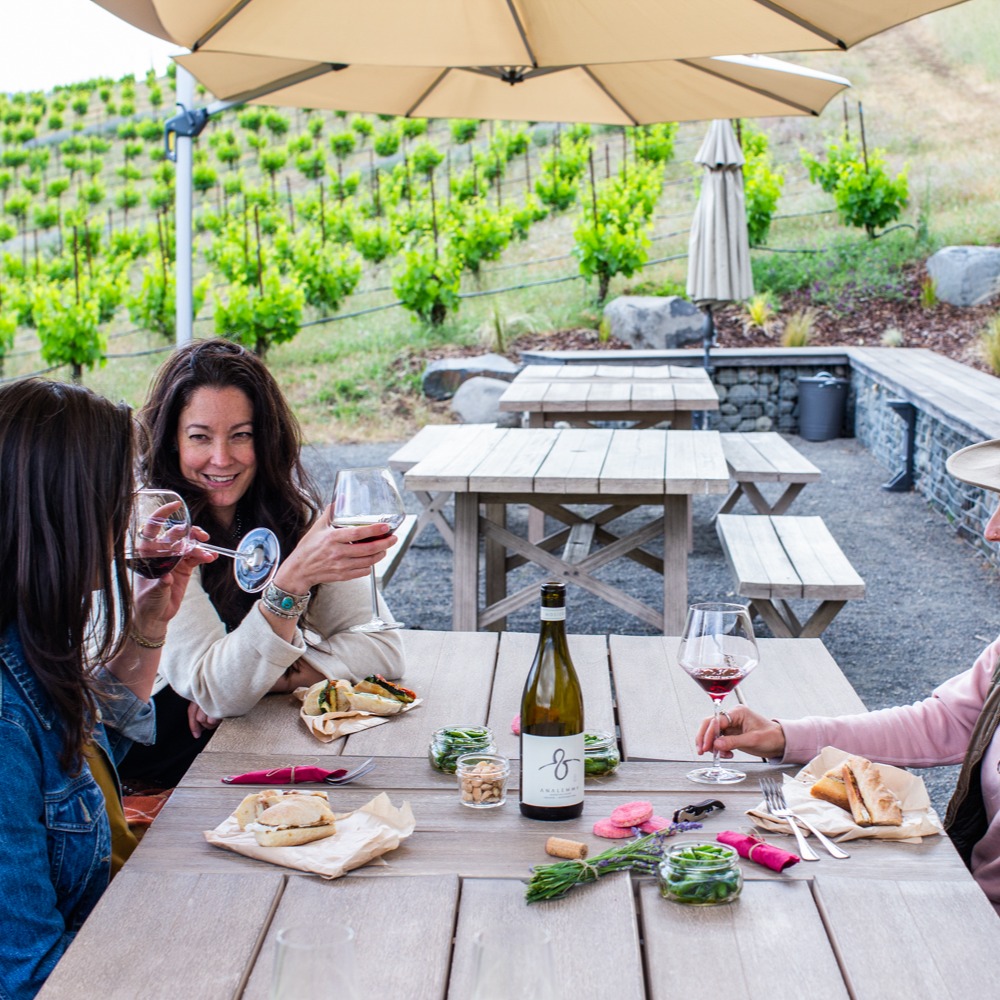 Gorge Grown Vineyard Picnic
a gourmet picnic available on saturday & sunday
This gourmet picnic is inspired by the East Gorge Food Trail and was created in collaboration with Riverside's Executive Chef, Mark DeResta. It exclusively features ingredients sourced within 20 miles of Analemma Wines.
Analemma invites guests to settle into our Hillside Terrace for an afternoon in the vineyard, nestled between lavender and vines. We are proud to support our local farmers and the slow food movement. Click the button below to view our rotating seasonal menu and book your reservation today.
*Picnics must be booked by noon the Monday prior to your desired reservation weekend.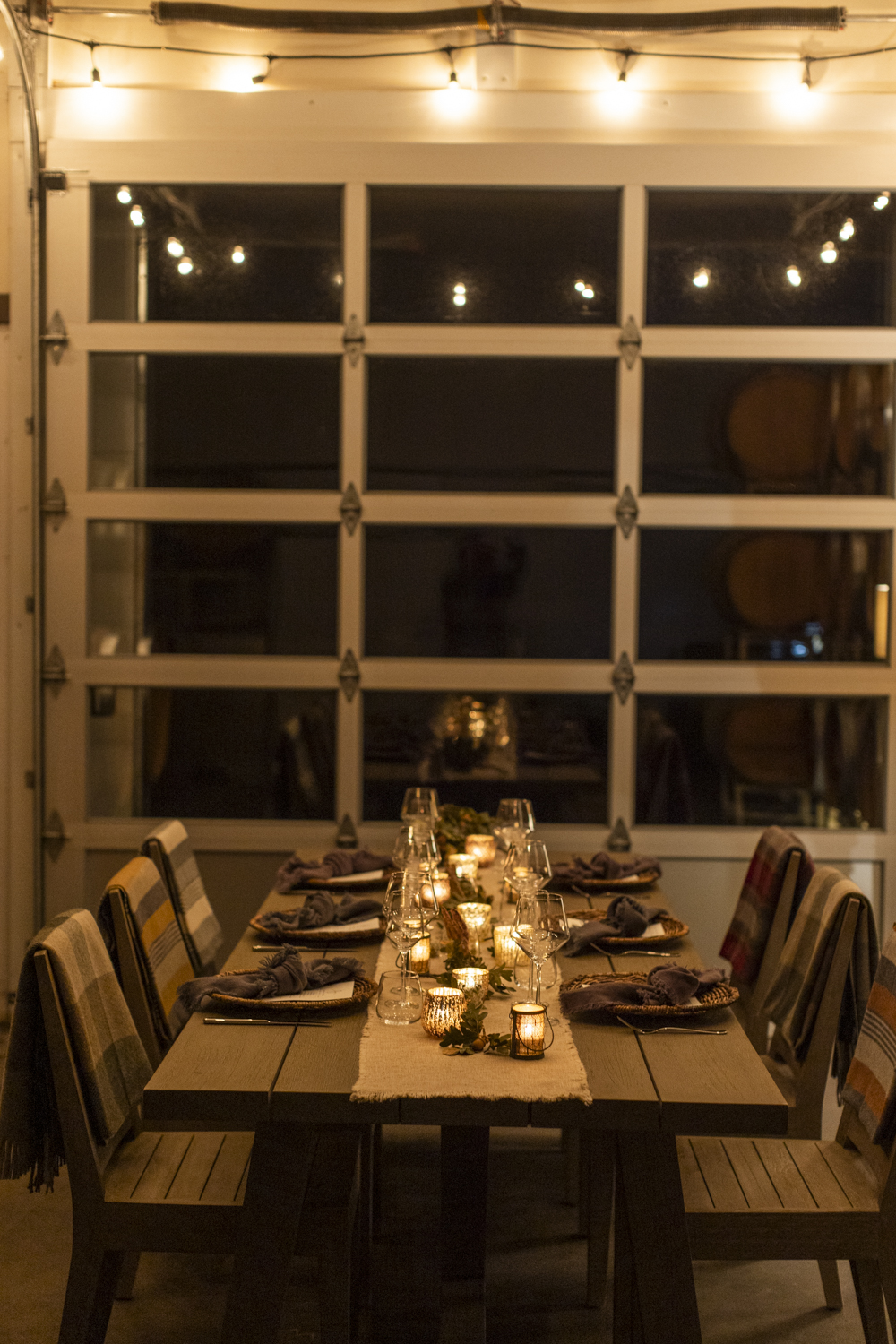 WELLNESS & Safety
Analemma seeks to provide an environment of safety for all guests, in which everyone experiences a feeling of belonging and respect.
Guests' feeling of safety is a top priority. Guests are welcome to wear a mask though they are no longer required by law.
It is our goal for all guests to feel respected on their visit. Please help us address you or pronounce your name to help you feel at home!
Analemma is a smoke free environment which is strictly enforced.
RESPECT OF RESIDENCES AND FARM certification
Analemma is a working farm with a dozen residents, three Jersey cows and sensitive crops. Thank you for respecting our house policies as you explore.
While we encourage all guests to roam our vineyards to build a connection with the land, we ask you not stray far from designated spaces without a guide.
Parents, thank you for watching wandering little ones near State Road!
Dogs are not permitted on our grounds due to safe crop handling laws.
Curious about the Coterie?
Our Coterie members always receive special pricing on all hospitality experiences, including free wine tastings, complimentary Exploratory Field Tastings, and a gourmet culinary experience on us.