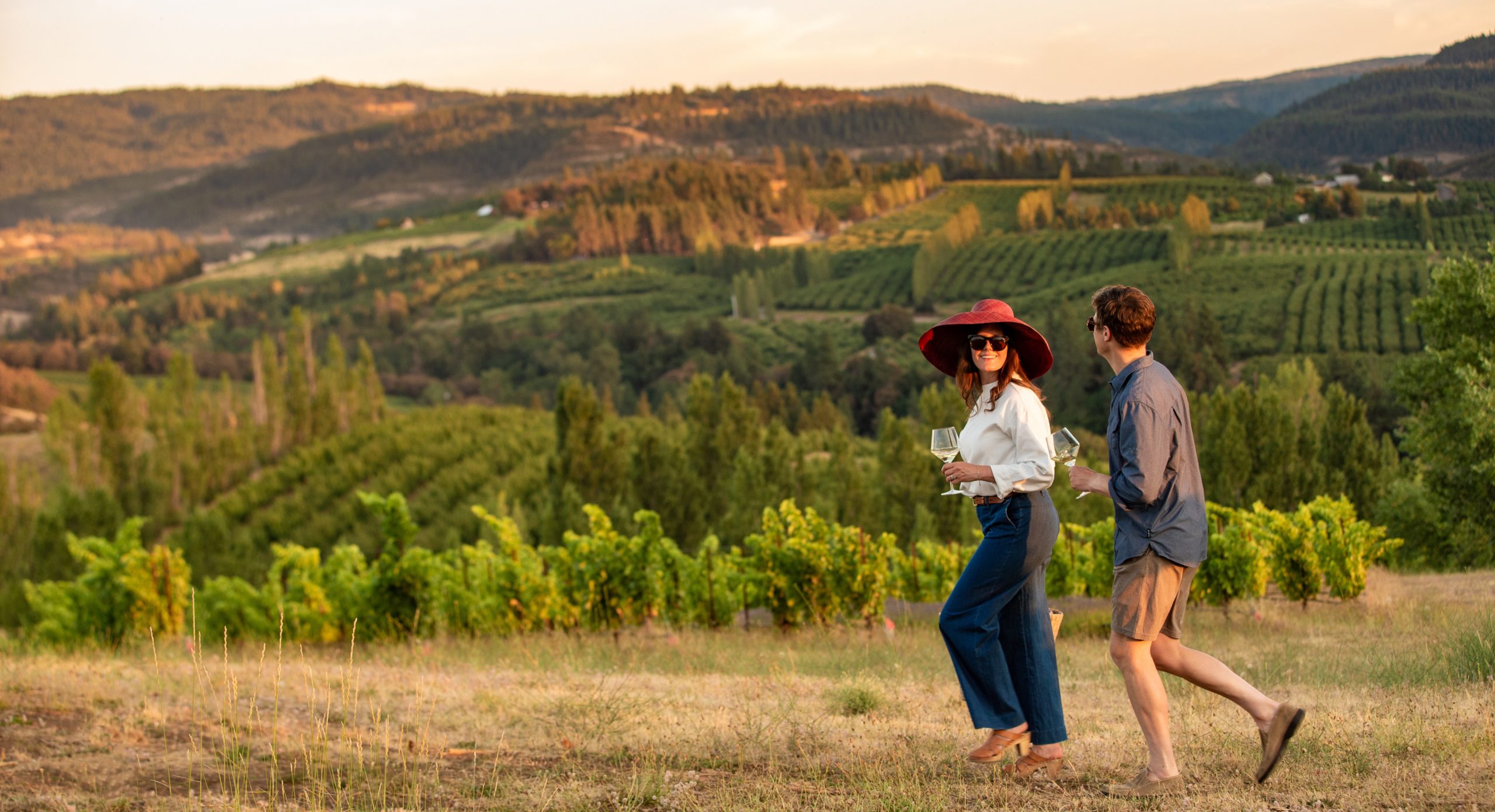 Join Us in Mosier
Our patio is now closed for the winter, and we are no longer hosting outdoor tastings or tours. We are currently offering very limited seasonal reservations and opportunities for pickups. Please note that all visits to Analemma, including pickups, require a reservation.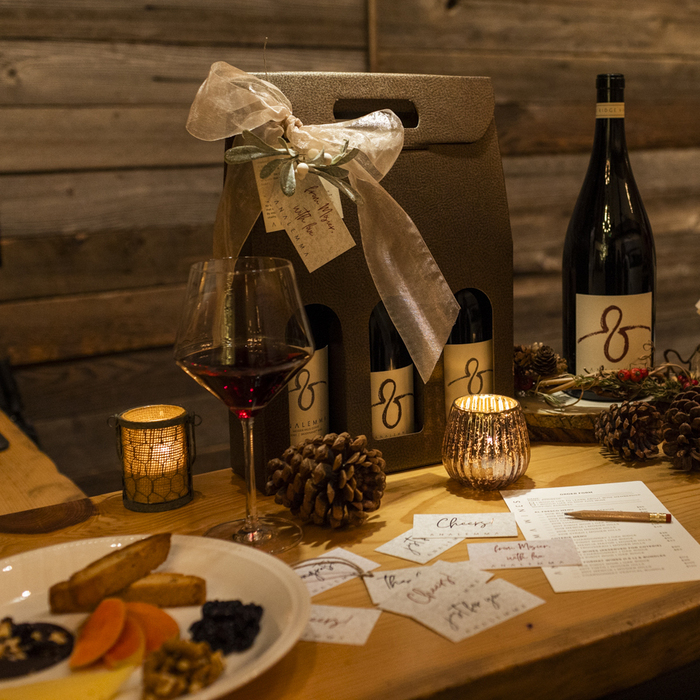 Personal Shopper Experience
Available Friday – Saturday with a reservation
Picture this – You're snuggled in among the barrels at our cellar door, enjoying complimentary tastes of our rarest and most delicious wines. A thoughtfully assembled plate of seasonal delights is yours while you peruse which ribbon and gift tags to share with your loved ones. Forget about long lines or crowds, you'll have the winery all to yourself with the undivided attention of our personal and knowledgeable wine selection concierge.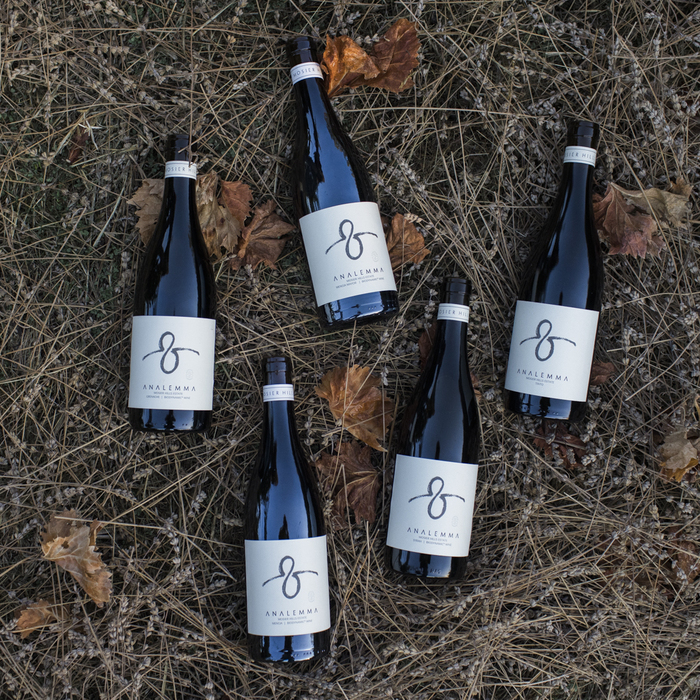 Contactless Pickup
available fridays & saturdays
We invite local customers to pick up wine orders via a contactless pickup option while our cellar door remains closed for the season. Please note that we can only accept reservations for customers who have already placed an order online or who wish to pick up their Coterie bundles.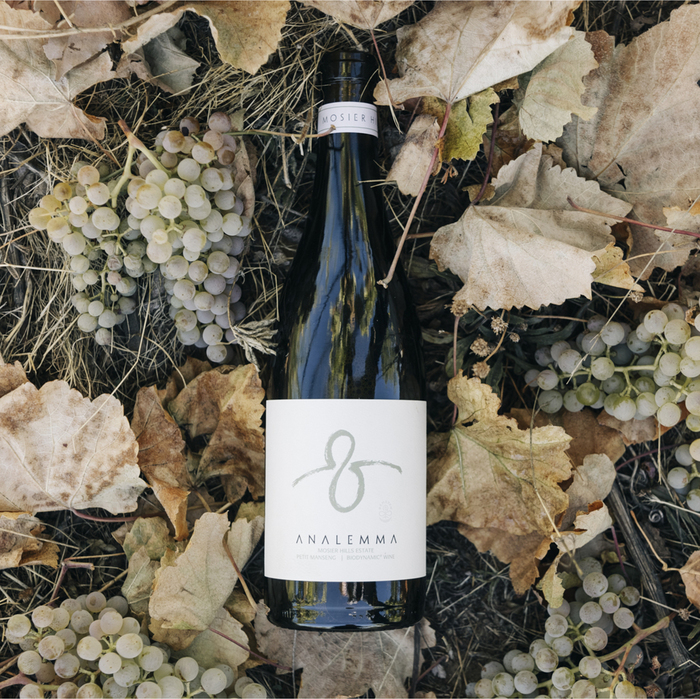 Analemma's Wine Shop
Open Friday & saturday of thanksgiving weekend
Stop in over Thanksgiving weekend to pick up wines for the holiday season. Book a reservation below to come by and speak with a member of our team who can help you help pick out the perfect bottles for any occasion.
Due to the limited availability of our team, we regretfully will not be able to include any wine tasting with this reservation. If you are interested in booking a tasting, please see our Personal Shopper reservation.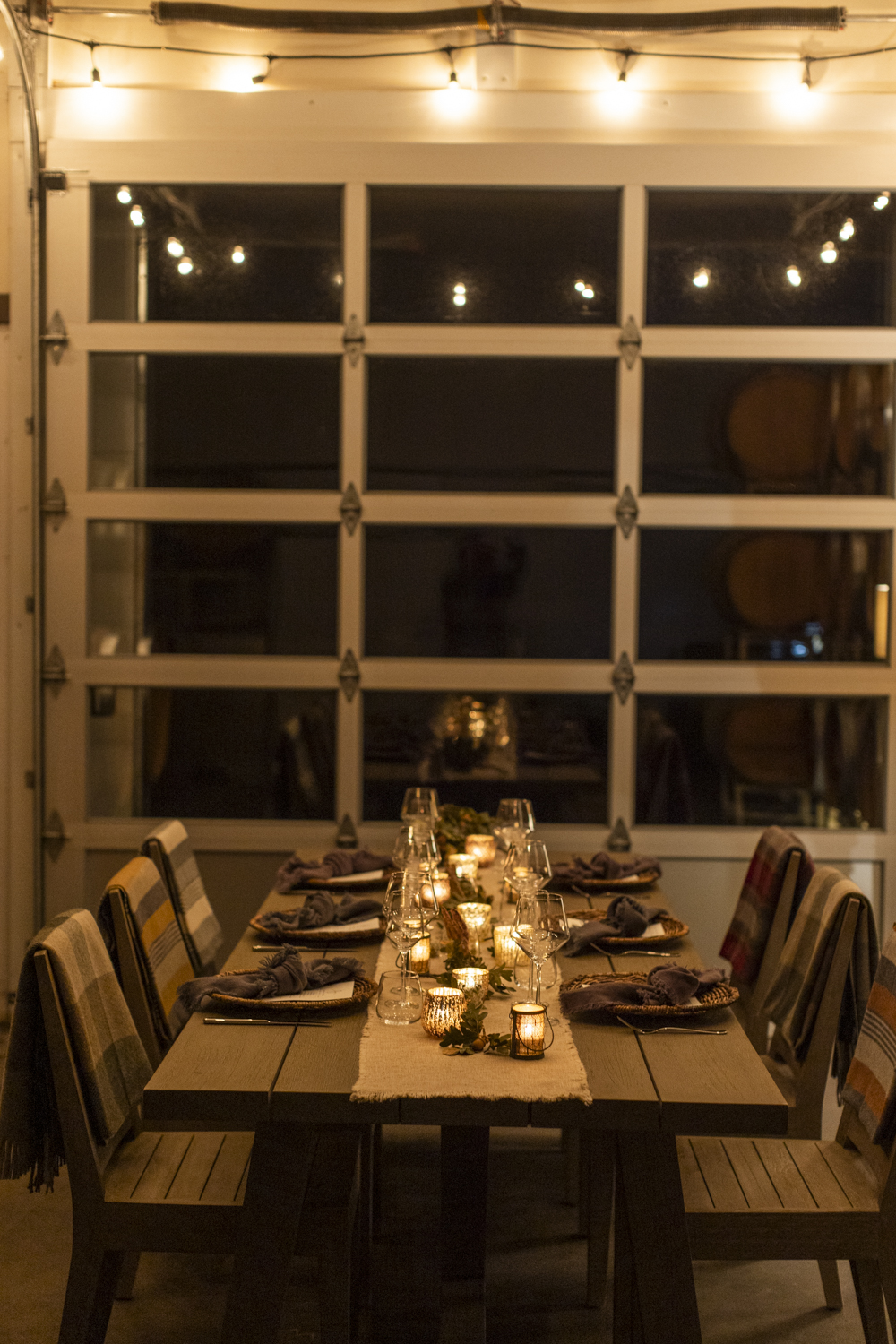 safety guidelines
We ask all guests to maintain social distancing when possible.
Per Oregon State mandate, all guests and employees must wear face coverings while moving around the property and facility, including bathrooms
Our winter tasting reservations are limited to groups of 4
our demeter certification
While we encourage an adventurous spirit, we are a working farm. We ask guests to always check with a team member before exploring the property and ask parents to keep an eye on wandering little ones.
We cannot allow dogs on the property as a condition of our biodynamic certification.
Analemma has a strict no smoking policy.
Curious about the Coterie?
Our Coterie members always receive special pricing on all hospitality experiences, including free wine tastings, complimentary Exploratory Field Tastings, and a gourmet culinary experience on us.
Returning Spring of 2022
We will be so excited to welcome guests back to our grounds in April to enjoy new release wines and share the story of our connection to this unique place. We can't wait to invite you to join us for tastings, glass pours and bottle service on the patio. Reservations are required for all visits and experiences.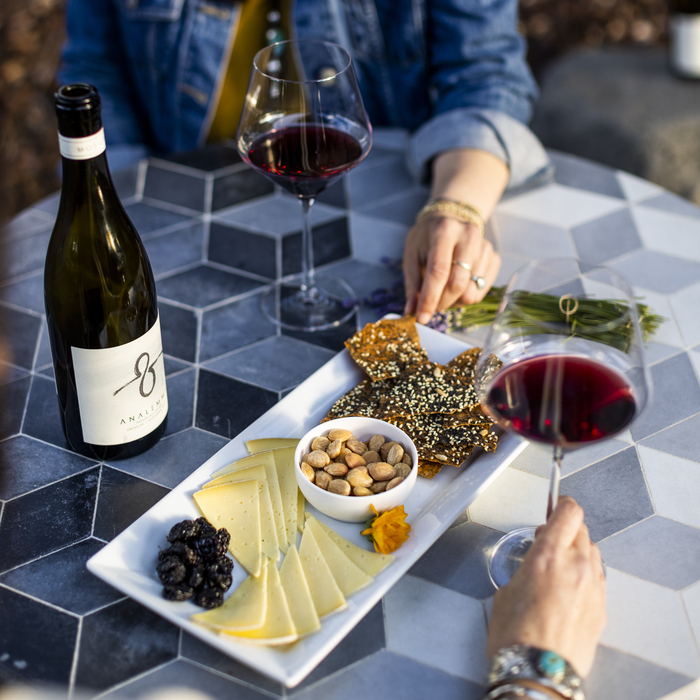 Analemma Al Fresco
Available Friday – Sunday with a reservation
We are delighted to welcome guests back to join us on our idyllic patio for tastings, glass pours and bottle service. Sit back, relax, and let our knowledgeable team members take care of you.
This reservation is for parties of up to six. We recommend you allow 90 minutes for this experience. Click the button below to book and learn more details about this reservation, including a sample menu of what we're pouring on the patio.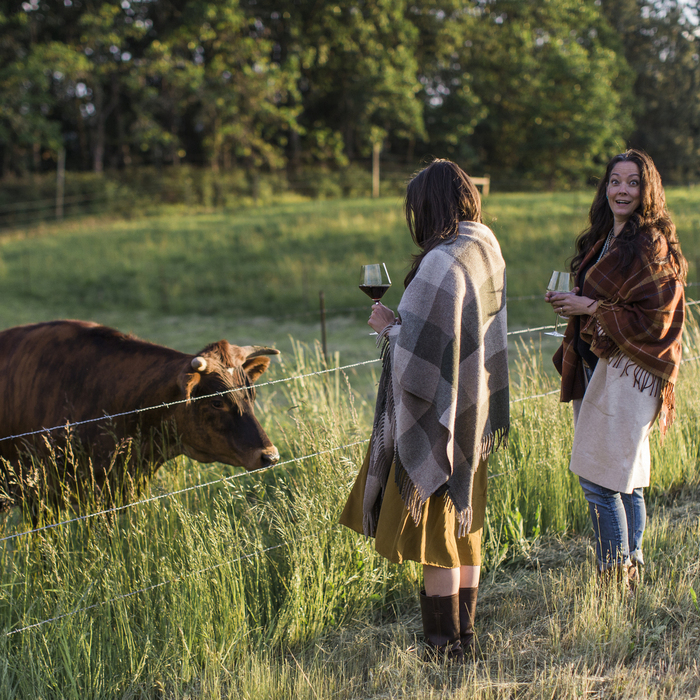 Exploratory Field Tasting
A roving tasting available at 12 pm on friday, saturday & sunday
This experience is not to be missed! A member of our winegrowing team will be your guide on an exploration of what it means to be a Biodynamic® grower-producer. Explorers will sample five wines, grown exclusively in the Mosier Hills and tasted in context of their growing sites.
This experience includes up to 1.5 hours of tasting while walking about our estate grounds. We encourage guests bring non-fussy walking shoes, a warm layer, and an adventurous spirit.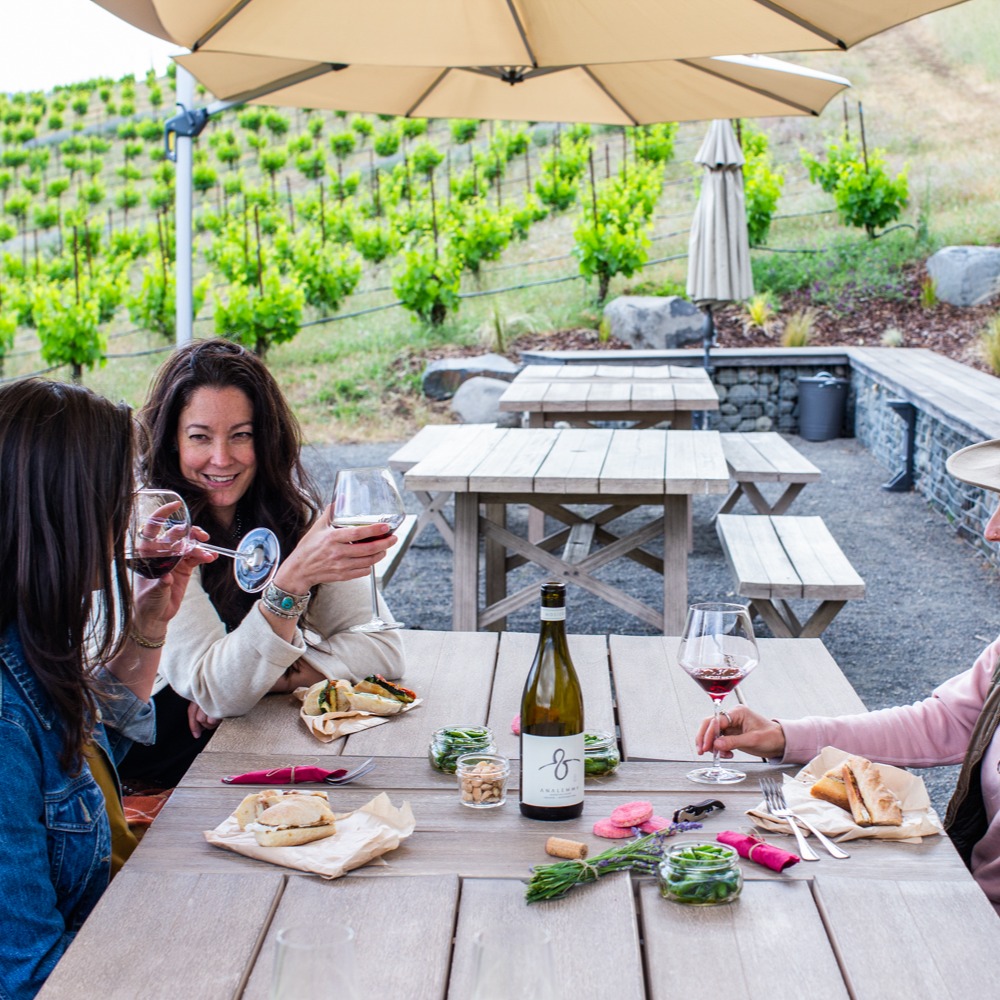 Gorge Grown Vineyard Picnic
a gourmet picnic available on saturday & sunday
This gourmet picnic was lovingly created in partnership with Boda's Kitchen and the East Gorge Food Trail, featuring ingredients sourced within 15 miles of Analemma Wines.
Analemma invites guests to settle into our Hillside Terrace for an afternoon reprieve, nestled between lavender and vineyard plantings. We are proud to support our local farmers and the slow food movement. Click the button below to view our rotating seasonal menu and book your reservation today.
*Picnics must be booked by the Tuesday prior to your desired reservation weekend.