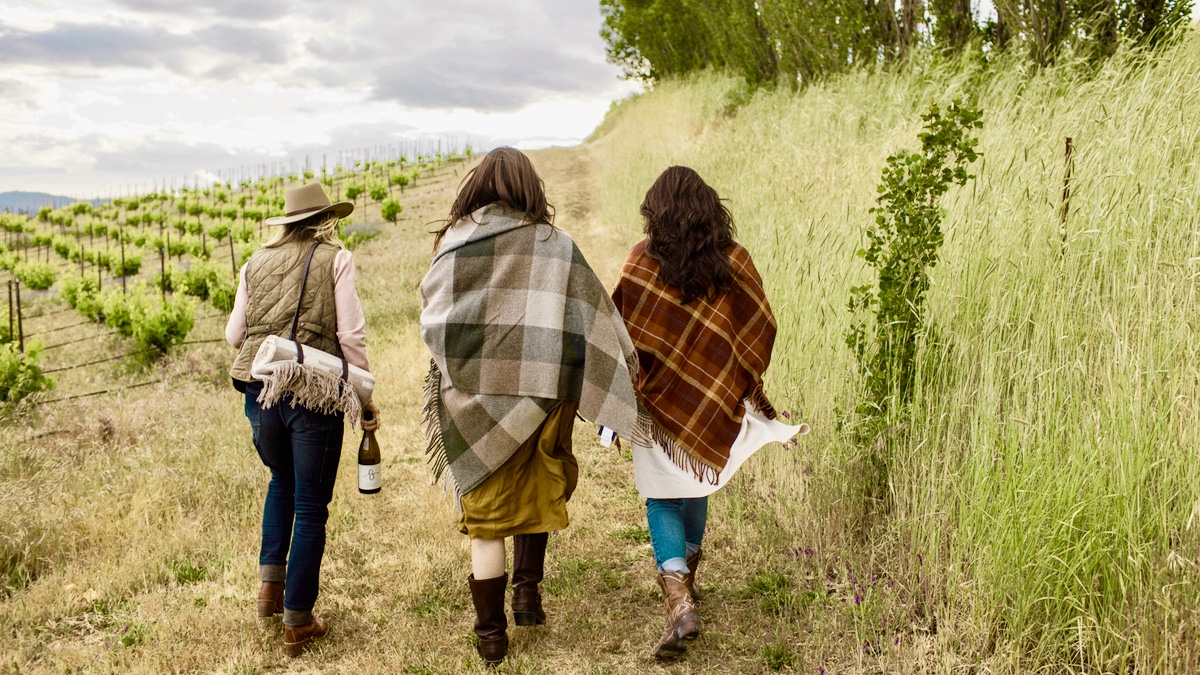 The Coterie – Designed With You In Mind
We want to get to know you and to hear your story,
as we invite you to be a part of ours.
Analemma's Coterie offers members two bundles of wine per year, in spring and fall, with a selection of either six or twelve bottles per shipment. In addition to priority access to new and limited production wines, Coterie members enjoy honorary benefits and exclusive opportunities to engage with our winegrowing practices, philosophies, and inspirations.
Core Membership Benefits
Gain priority access to new and limited production wines
Receive special pricing on experiences and reservations
Enjoy exclusive privileges on our estate grounds
Experience the rarely seen side of wine growing through hands-on gatherings in our vineyards and cellar
We are beyond excited to announce a revamped suite of brand-new benefits for our beloved Coterie members, in addition to the existing core advantages that have defined the membership since its inception. Members will always have priority access to our new release and limited wines, receive special pricing on vineyard experiences, and enjoy exclusive privileges on our estate grounds. As of last year, members now have 100% choice of which wines they'll receive in each shipment! And new for 2023, we've rolled out more members-only experiences at our estate in the Mosier Hills. Explore additional benefits below.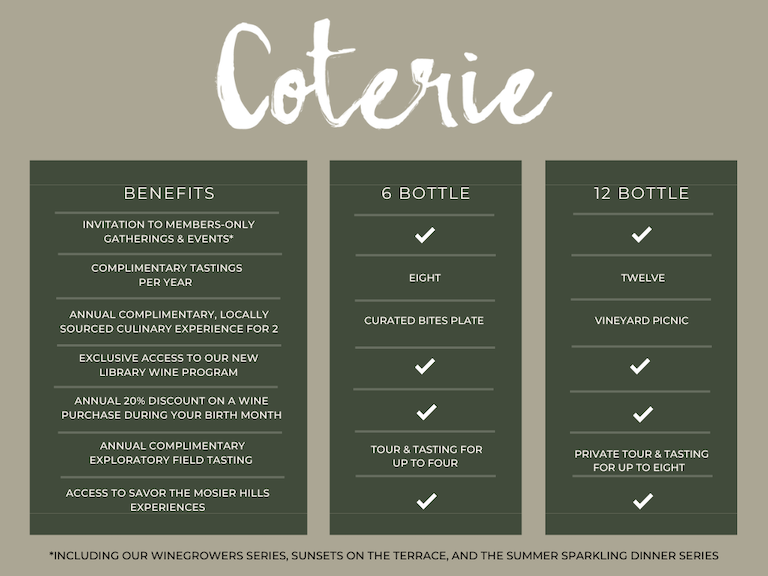 Choose Your Membership Level
We aim to continue to find new ways to surprise and delight our members, let us give you the VIP treatment.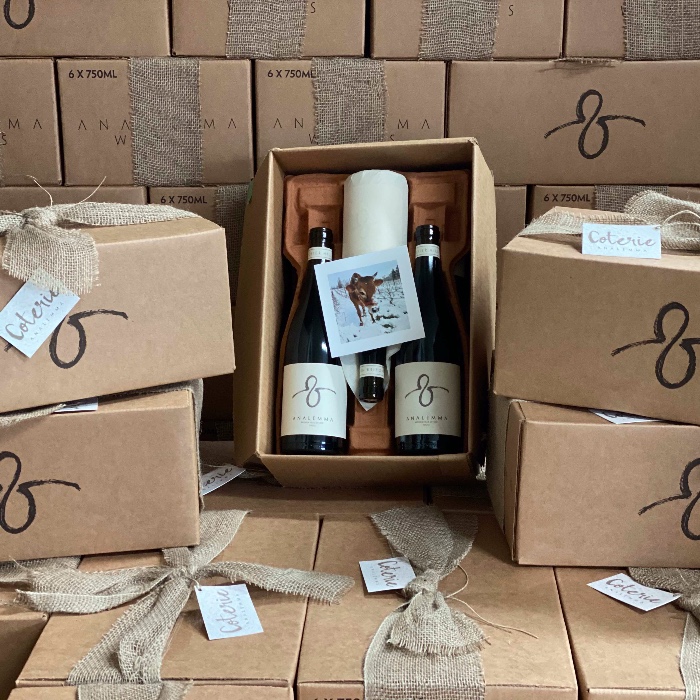 Six Bottle Membership
Six bottle members receive two six-bottle bundles per year, in spring and fall, for a total commitment of 1 case per year. The cost of each bundle is between $250 – $300. Annual membership benefits include:
Exclusive access to library wines and priority access to new and limited release wines
Invitations to members-only events, such as our new Winegrowers Series, Sunsets on the Terrace, and the Summer Sparkling Dinner Series
8 x complimentary tastings per year (in addition to new release tastings)
A complimentary Curated Bites plate for two one per year
Reduced rates on shipping prices
An annual discount on a wine purchase of any size during your birthday month
An annual semi-private Exploratory Field Tasting for up to 4 people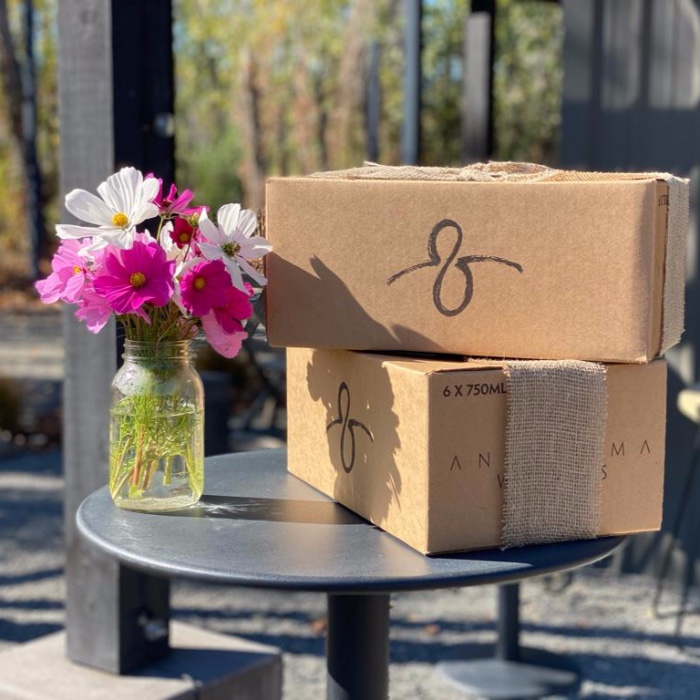 Twelve Bottle Membership
Twelve bottle members receive two twelve-bottle bundles per year, in Spring and Fall for a total commitment of 2 cases per year. The cost of each bundle is between $500- $550. Annual membership benefits include:
Exclusive access to library wines and priority access to new and limited release wines
Invitations to members-only events, such as our new Winegrowers Series, Sunsets on the Terrace, and the Summer Sparkling Dinner Series
12 x complimentary tastings per year (in addition to new release tastings)
A complimentary Gorge Grown Vineyard Picnic for two once per year
Reduced rates on shipping prices
An annual discount on a wine purchase of any size during your birthday month
An annual private Exploratory Field Tasting for up to 8 people