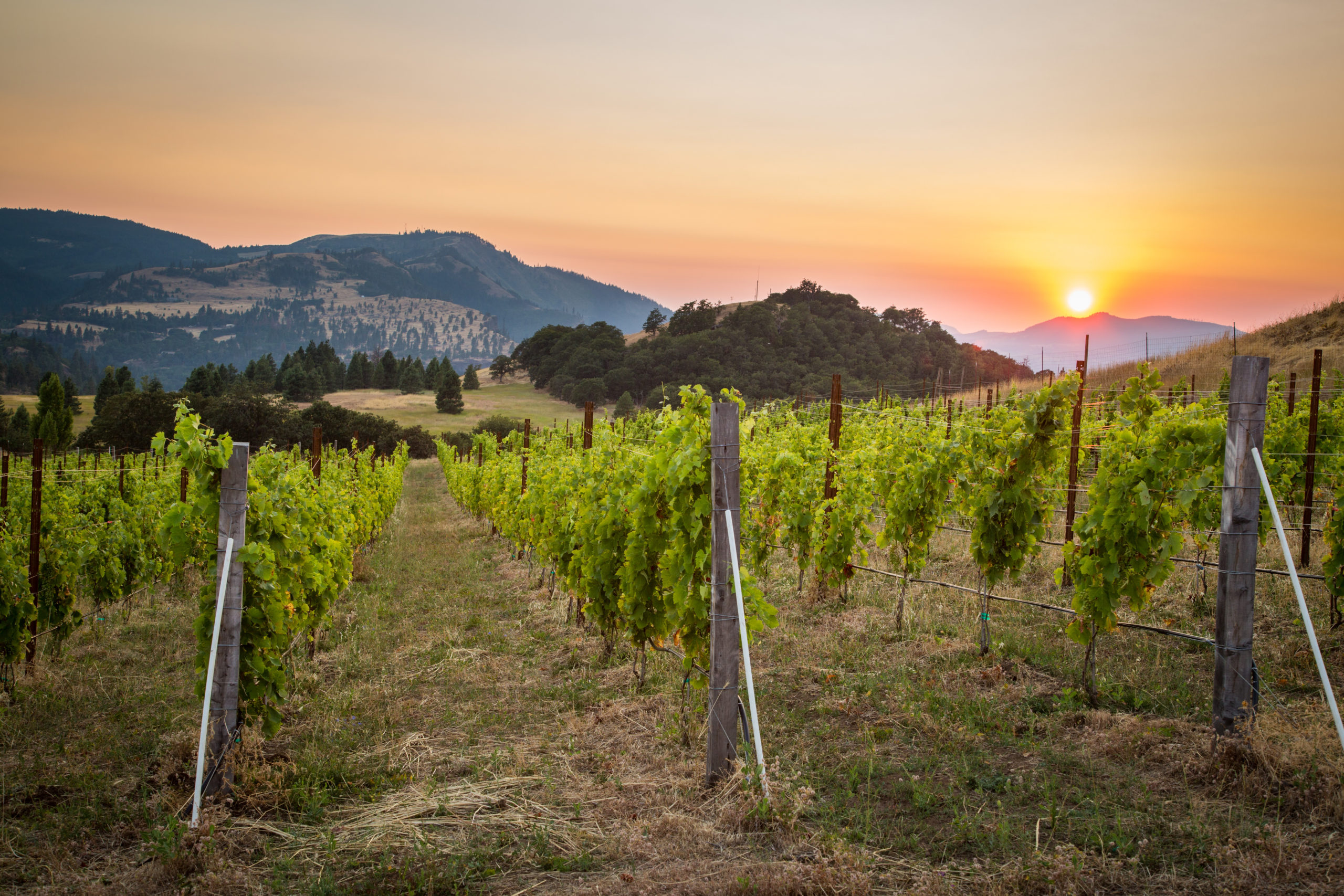 Three Vineyards – One Vision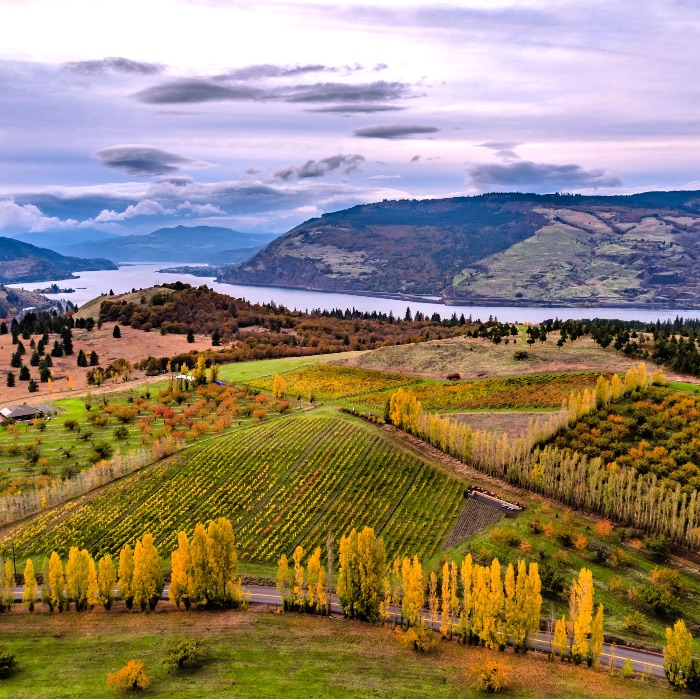 Mosier Hills Estate Vineyard
In 2011 Analemma found heart and home in the Mosier Hills, positioned on 52 acres within a mosaic of grassland and Oregon White Oak. The unique geological history of this site as an eddy of the Missoula Floods is evidenced by a depository of river stones and granitic glacial erratics. Nestled in the rain shadow of the Cascades, Mosier reveals the tension between maritime and continental climates.
Our home in Mosier Hills proves to be a compelling environment for winegrowing, and we continue to discover the seemingly limitless potential of this land.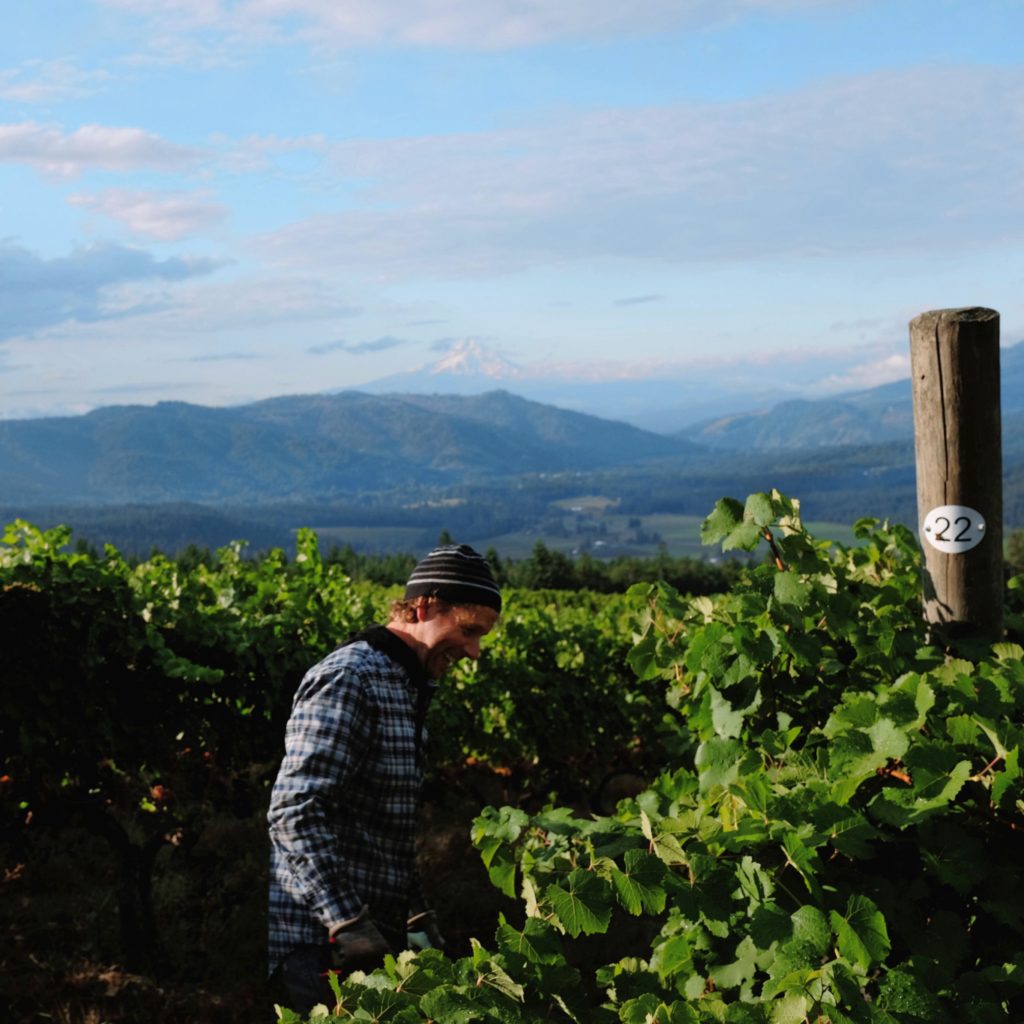 Oak Ridge Vineyard
For nearly a decade, Analemma has been cultivating an understanding of the precise growing conditions at the Oak Ridge Vineyard. This has been made possible by a strong co-farming relationship with owners Thomas and Marlene Woodward that allows involvement in every step of the growing season. Meticulous care showcases the essential qualities of this classic Columbia Gorge site, revealing both alpine and volcanic origins that make it a compelling contrast to traditional Washington State terroir.
Analemma's cool-climate Chardonnay and Pinot Noir have made a splash in the new world wine scene, becoming cult favorites for their provocative departure from more traditional expressions of these varieties.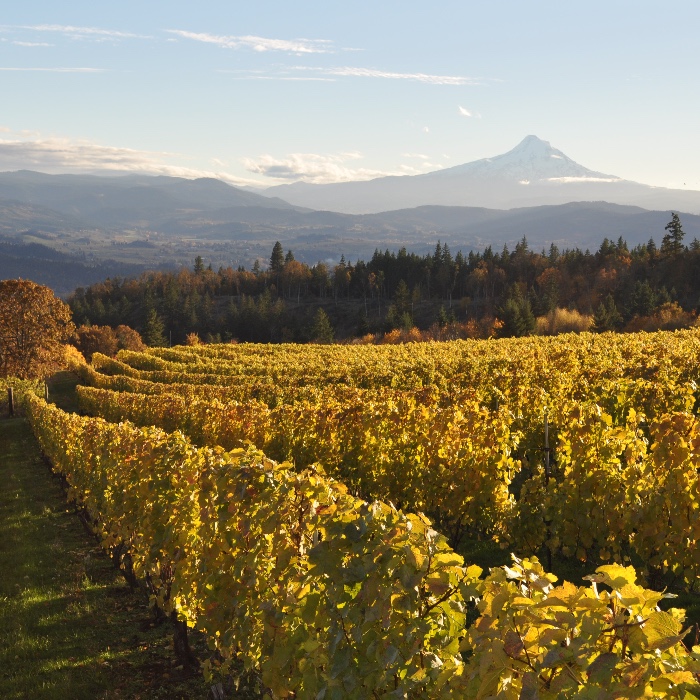 Atavus Vineyard
Perched above the Columbia River sits one of the oldest vineyards in the Pacific Northwest, in a location that helps establish the boundaries of cool climate viticulture. Analemma began leasing and farming this site in 2010, producing Alsatian-inspired Gewürztraminer and three expressions of Pinot Noir.
The most compelling articulation of Pinot Noir from this site is our single vineyard, single vintage, single varietal Blanc de Noirs. This traditional method sparkling wine is adored by wine enthusiasts and professionals across the country.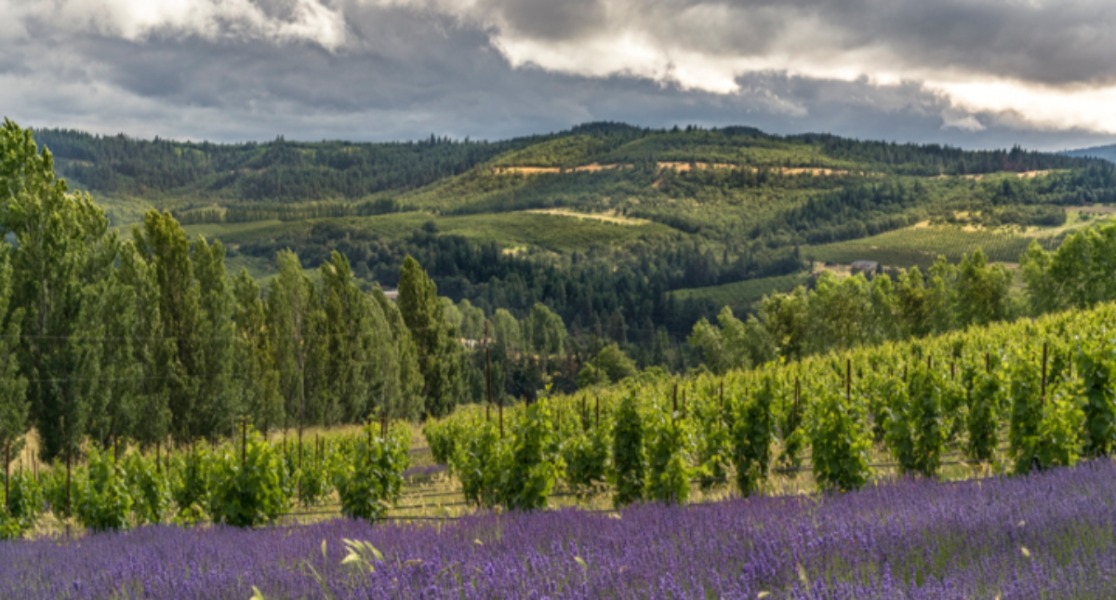 Explore our vineyards
Come experience the magic of The Gorge. Use the button below to book a visit, or join us for an Exploratory Field Tasting to experience our vineyards firsthand.