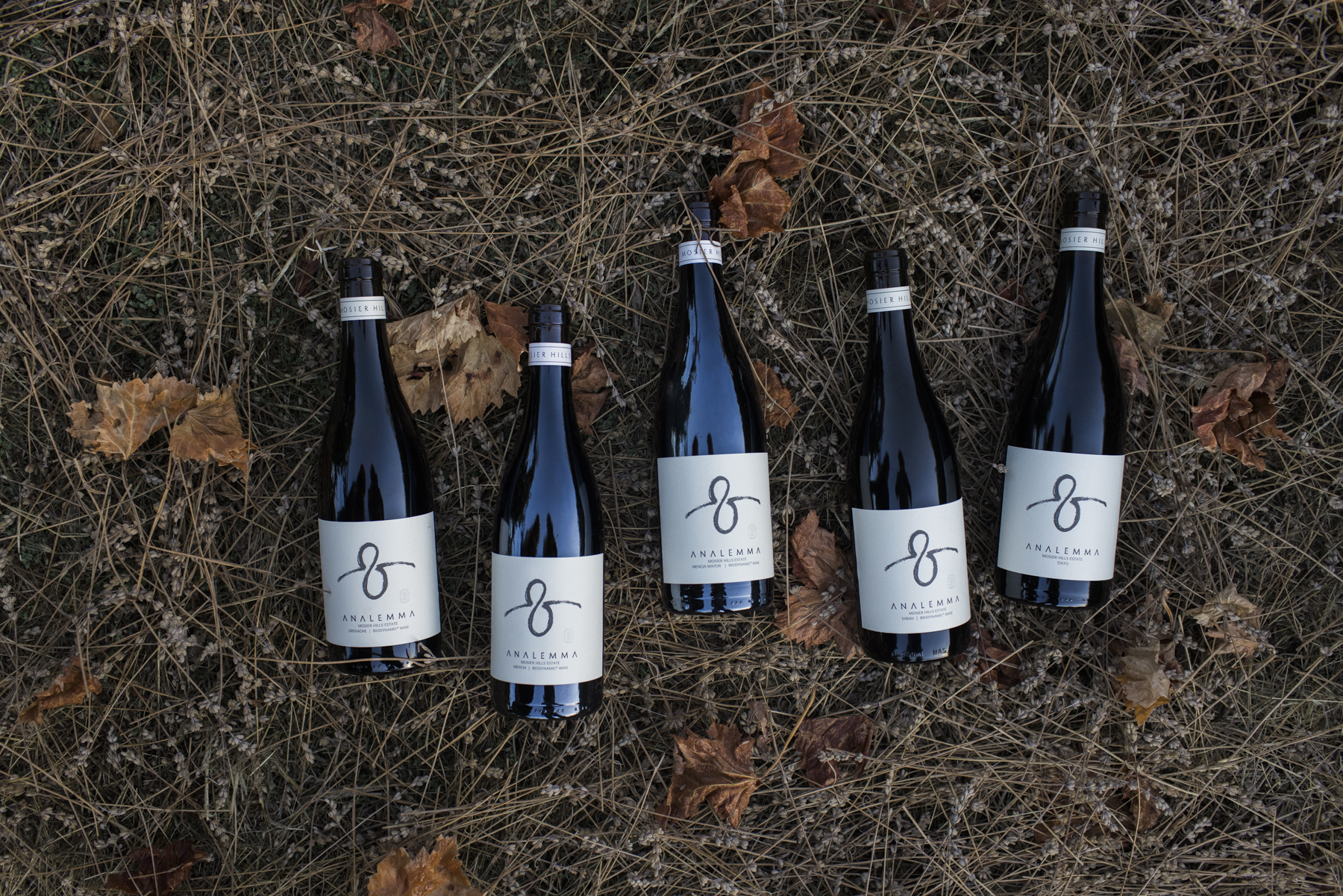 Winegrowers Tasting
This experience is currently offered on Fridays at 12:30pm and Sundays at 11am.
This Fall, Join us for the thrill of crush!
Listen to the sounds of barrels harmonizing below…
We are delighted to welcome guests inside our Cellar Door for an intimate and immersive study of our winegrowing methods. We designed our Winegrowers Tasting as a way to share our process and philosophy at greater depth by seasonally highlighting specific regions of the farm through a unique flight of five wines including a selection directly from the barrel. For the inaugural flight of this experience we will explore wines we produce from our "Home Block" vineyard, including wines in different stages of the fermentation process through harvest.
Settle in and let our knowledgeable ambassadors take care of you in our intimate, rustic luxe space featuring local 100-year-old barn wood and other elements of significance from our estate. Barrels may or may not be singing at the exact moment of your tasting, but we're certain you will learn something intriguing about our production process.
Note to our Coterie Members: 6 bottle Members enjoy this experience for up to 4 people or an Exploratory Field Tasting annually. 12 bottle Members receive 4 complimentary Winegrowers Tastings per year in addition to a private Exploratory Field Tasting. Please email us at [email protected] to redeem this annual benefit!
– Reservation Details –
This experience includes up to 1.5 hours of tasting inside our production facility. This is a seated, communal reservation for up to 8 guests so your prompt arrival is appreciated. We encourage all guests to bring a curious spirit and warm layer for seating inside the cellar. We can't wait to share this new and exciting Analemma experience with you!
The price for this experience is $55 per person and will be refunded with an optional 4 bottle purchase or upon joining our membership.
Reservation fees will be taken at the time of booking.
Due to the nature of this experience, we are not able to accommodate those under 21 years of age or pets.
In the event that you need to cancel, please reach out within 24 hours of the reservation for rescheduling purposes. Last minute cancellations may not be fully refundable.
This Winegrower's Tasting Flight