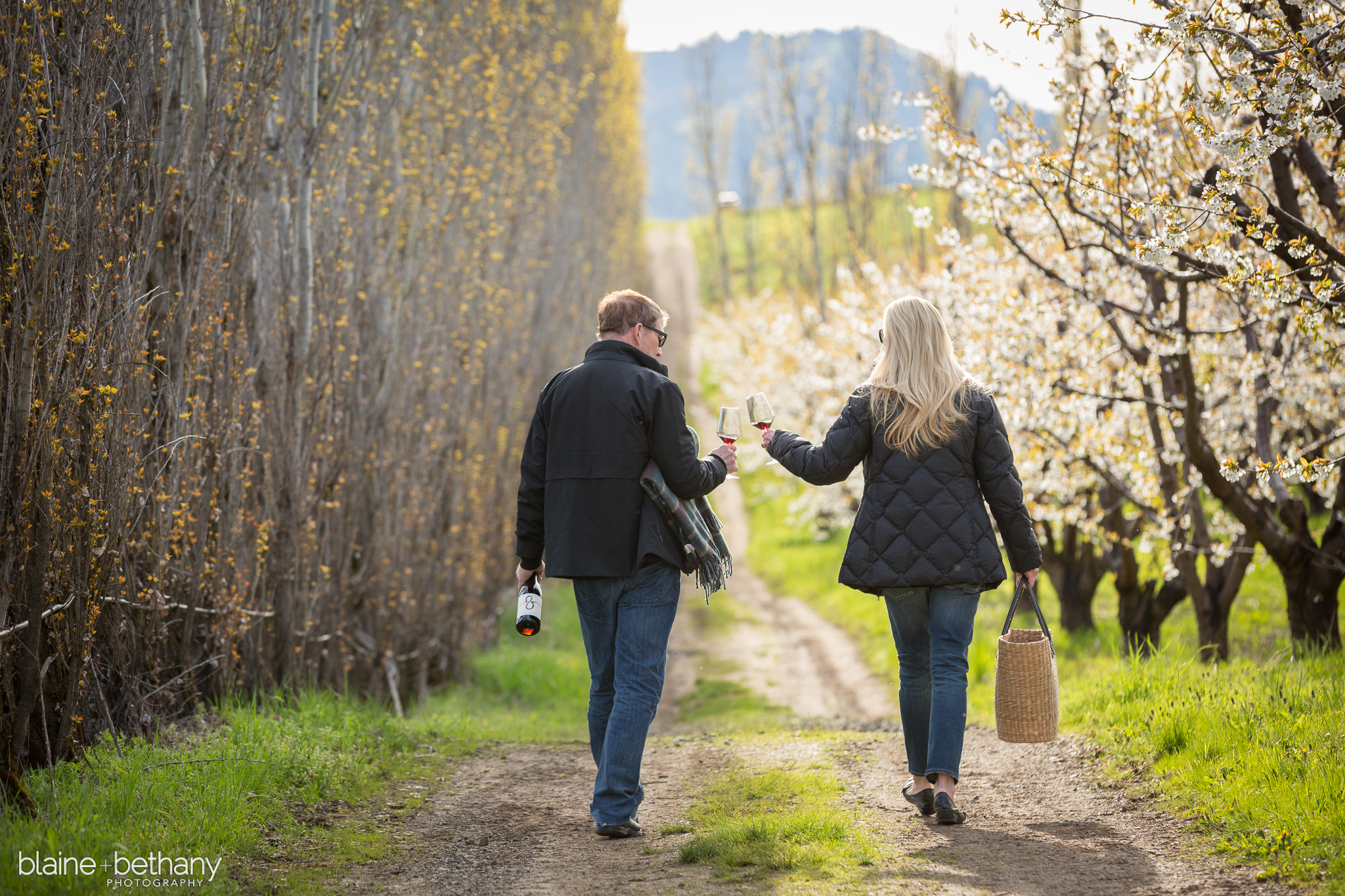 Orchard Experience
Tucked into our Biodynamic® cherry orchard, this special experience is perfect for families or small groups looking for a special place to spend the afternoon. Sip through our rotating flight of current release wines, or select your favorite bottles and enjoy the speckled sunlight streaming through the cherry trees. This private location feels off the beaten path and a throwback in time. We are delighted to share this special corner of Analemma with groups of 4 – 6.
– Reservation Details –
This experience takes place outdoors in our Bing Cherry orchard beside the winery. We encourage guests to bring a warm layer or blanket in the spring and fall. We have reserved 2 hours for your enjoyment.
This reservation is available for groups of 4 to 6 guests.
Tasting fees are $25 per person, waived with two bottle purchase per person.
No reservation fee will be taken at the time of booking. However, a four-bottle minimum purchase is required per reservation and can include wines enjoyed onsite. We are delighted to offer special two-bottle minimum pricing for our Coterie members.
We do not allow outside food, but invite you to enjoy our Curated Bites plate.
We do not allow pets on our grounds. Thank you for respecting this policy as it is tied to our National Organic Program certification.
Please note that all reservations at Analemma take place outdoors and may need to be cancelled in case of extreme weather.
*Members who are picking up bundles always receive a complimentary tasting of new release wines with no purchase minimum required for their reservation*
Enjoy our Current Release Wines