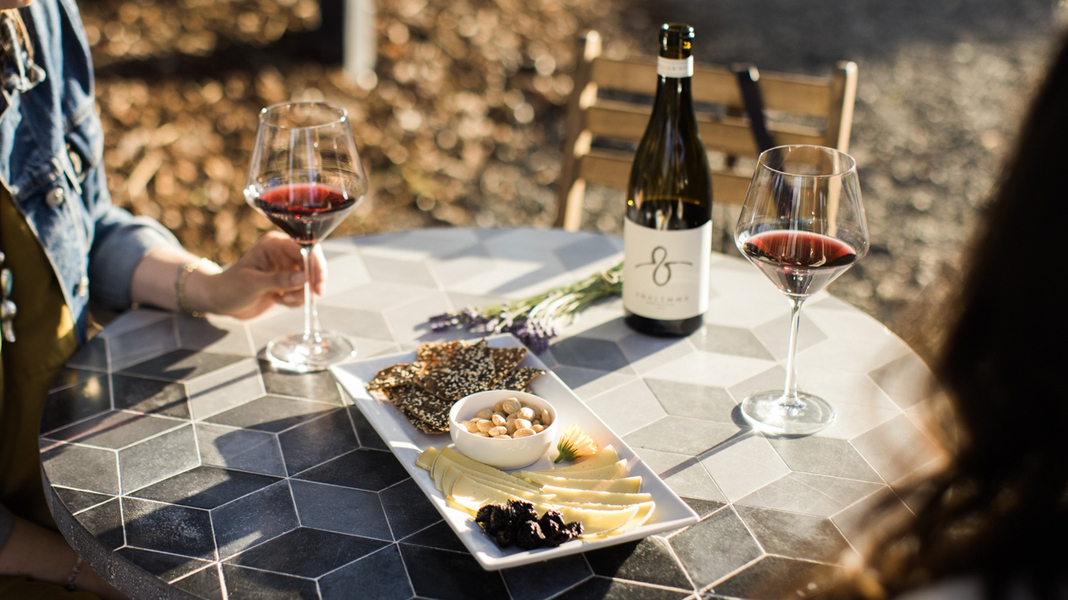 Analemma Al Fresco Tasting
RETURNING SPRING 2024
By Reservation April – October
Friday – Monday, 12 pm – 6pm
We are excited to welcome guests to our grounds to enjoy the magic of the Mosier Hills. Our Al Fresco experience offers guests a tasting of current release wines meticulously grown and produced on our estate. We invite you to join us for this guided exploration for parties up to four, which is well-suited for those looking to taste through a comprehensive selection of our current release wines in order to determine which bottles they'd like to add to their collection or take home to enjoy with friends.
Our tasting flight includes five current-release wines for $30, waived upon joining our membership or with a three bottle purchase.
Al Fresco reservations are available from 12 – 4:30 pm, Friday, Saturday, Sunday, and Monday.
Please include any children or babies in your head count when booking as we have limited hospitality space that is safe and appropriate for little ones.
In an effort to provide a tranquil hospitality environment, Analemma's Patio and Winery Cellar are for guests 14 years of age and older. Groups with children under the age of 14 will be seated in our orchard.
– Reservation Details –
Tasting fee is $30 per person, waived with three bottle purchase per person. No reservation fee is taken at the time of booking.
Analemma's grounds are Pet Free and Smoke Free. We politely decline outside food and invite you to enjoy our Curated Bites plate during your visit.
Outdoor experiences may be affected by extreme weather.
*Members who are picking up bundles always receive a complimentary tasting of new release wines.*
A Preview of Our Tasting Menu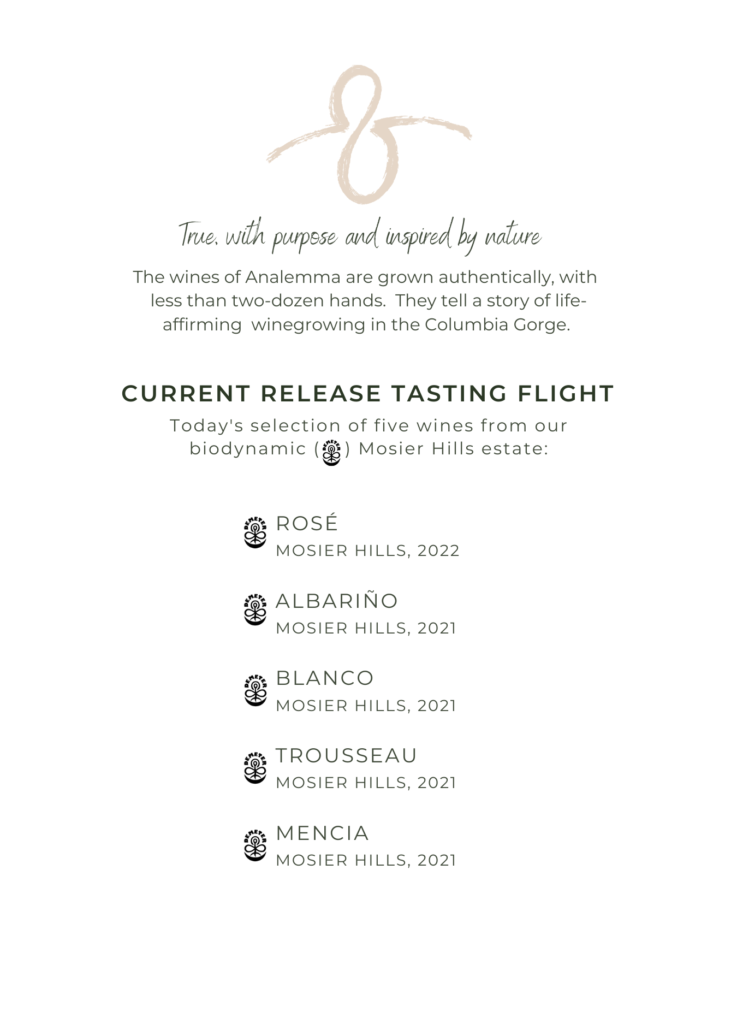 Wines you may enjoy on this Season's tasting flight