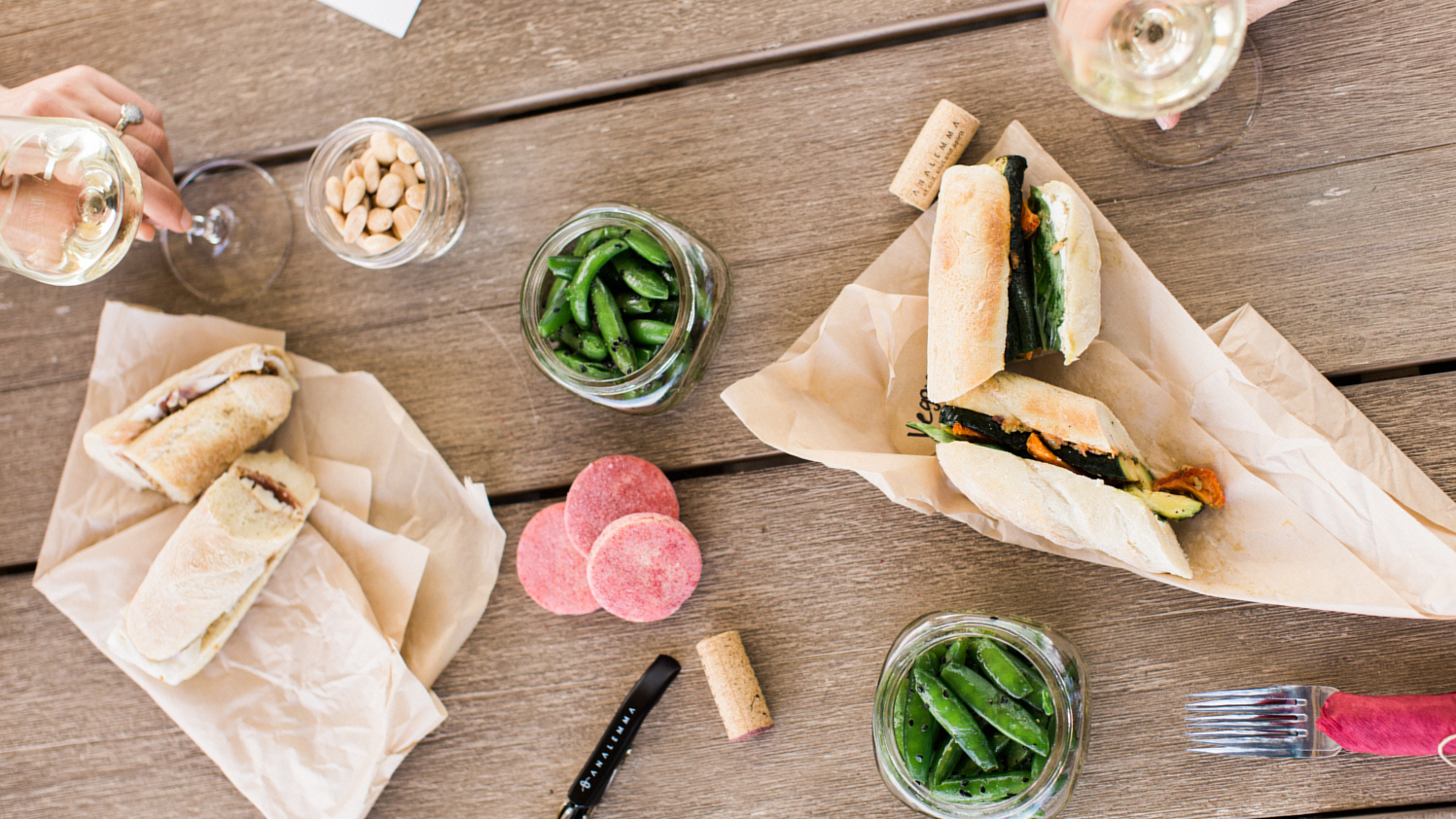 Gorge Grown Vineyard Picnic
Analemma invites guests to settle into our Hillside Terrace for an afternoon reprieve, nestled between lavender and vineyard plantings. This gourmet picnic was created in partnership with Boda's Kitchen and the East Gorge Food Trail, featuring ingredients sourced within 15 miles of Analemma Wines. Analemma is proud to support our local farmers and the slow food movement! See our rotating seasonal menu below.
Picnics are offered on Friday and Saturday beginning at 11:30 am. *Reservations required by 12pm on Monday prior to your desired reservation weekend. booking and become non-refundable at that time.*
Picnics are charged at the time of booking. Please let us know of your preference for the vegetarian option or about dietary restrictions at the time of making your reservation.
-Reservation Details-
Our Hillside Terrace is a five-minute walk from our Cellar Door. We recommend non-fussy walking shoes (tennis shoes are fine) and a warm layer to protect against the wind.
The cost of the picnic is $35 per person. Please note that wine is not included in the price of the picnic.
Please note a three-bottle minimum purchase is required per reservation and may include wines enjoyed onsite. We are delighted to offer special *two-bottle minimum pricing for our Coterie members.
We do not allow pets on our grounds. Thank you for respecting this policy as it is tied to our National Organic Program certification.
Please note that all reservations at Analemma take place outdoors and may need to be cancelled in case of extreme weather. 
Sample Menu