Book a reservation for an Exploratory Field Tasting at Analemma – your ticket to the ultimate winery experience.
Everyone agrees that things taste better straight from the source – fruit picked off the tree, veggies from your backyard garden, freshwater from an alpine stream, and wine sipped in the vineyard where the grapes are grown.
Analemma offers the ultimate winery experience with our one-of-a-kind Exploratory Field Tasting. The hint is in the name – come prepared to explore our biodynamic vineyards while sipping estate-grown wines. Hear the story of how we brought the Mencia in your glass to Mosier while overlooking our hillside block, stand amongst the shade of Godello vines and sample our estate-grown white blend, and learn about regenerative farming practices while spending time with our most popular team members, our Jersey cows.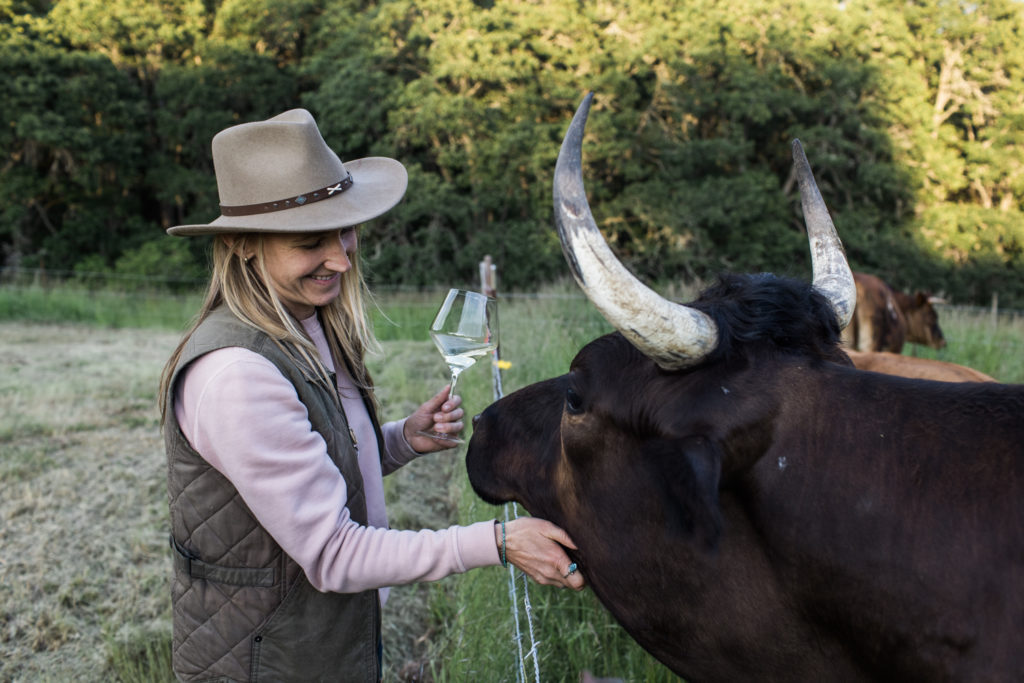 This is more than a vineyard tour and tasting, this is a peek behind the curtain of the magic we grow at Analemma. Each tour is led by a knowledgeable member of our wine-growing team, experts in the field. We cap our group size to six so that your guide can focus on answering your questions and tailoring the tour to your tastes and interests.
Our very own Frank Candau, a production and hospitality ambassador at Analemma with 4 years in winemaking with Argyle before joining our team, shares his thoughts on this not-to-be-missed experience.
"The inherent uniqueness of our farm and our farming methods is something incredibly special. Many operations pick and choose a handful of regenerative/biodynamic practices but to go all in like we do is super rare. The vitality and life on the farm is so evident. I think it hits home with people who have seen other vineyards or farms and see the difference in ours." 

Frank Candau
Use the button above to reserve and Exploratory Field Tasting – the ultimate winery experience. As a reminder to our Coterie members, these exclusive tours are available as a complimentary perk of your membership! Log in to your membership profile or email us to review your benefits or secure your spot.