Brown paper packages, tied up with string…these are a few of our favorite things!
We've put together a guide of a few of our favorite items, to help you find something for everyone on your list (and maybe something for yourself, too).
The Entertainer
A large-format bottle of wine will turn any gathering into an instant celebration this holiday season and is the perfect gift for the host or hostess with the most. We have a wide range 1.5 L magnums to choose from, including selections from our library for an extra special gift.
The Adventurer
Durable, packable, and stylish, our hand-crafted Analemma Wines tote is an excellent gift for the person who's always on the go. These waxed cotton and leather totes were created exclusively for Analemma Wines by our friends at Hardmill in Seattle and are perfect for picnics or to bring that special bottle to your next dinner party.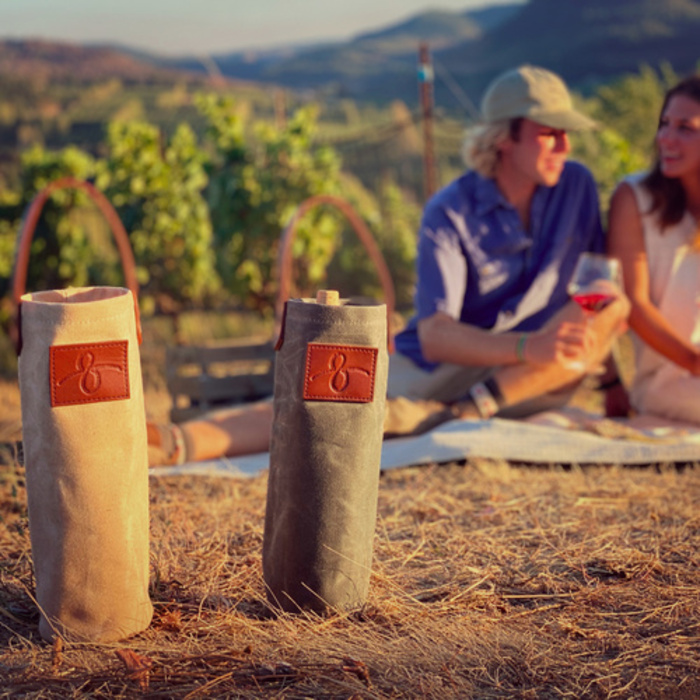 The Chardonnay Lover
The Oak Ridge Vineyard is one of the Pacific Northwest's only true alpine vineyards and the perfect site for expressive, flavorful Chardonnay – making this bundle a special treat for the Chardonnay lover in your life, or friend who seeks out unusual expressions. While variations across the '17 '18 and '19 vintages make these wines interesting to explore side by side, common threads of minerality, brilliance, and vibrancy shine throughout. Enjoy as a vertical expression in one tasting or serve at the table one by one.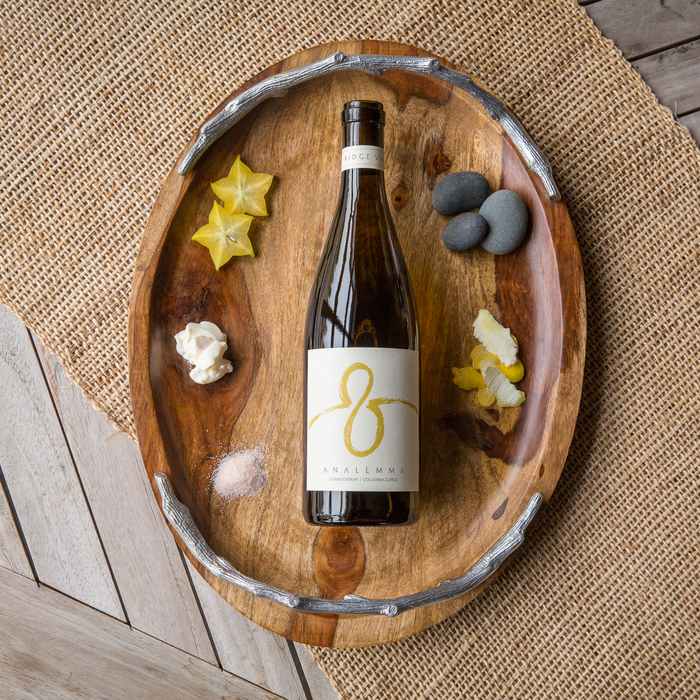 The Wanderluster
Instantly transport the wanderluster on your list to the Iberian Peninsula with a bottle of Analemma's Mencia. This exotic yet approachable light-bodied red remains one of the only domestic plantings of this varietal. It's a plane ticket in a bottle!
The Collector
Impress anyone on your list with our single vintage, single variety, single vineyard Atavus Blanc de Noirs. Eater Magazine recently cited our Blanc as one of the Best Sparkling Wines to Sip this Holiday Season saying, "A wine with bona fides like this in Champagne would sell for twice the price…Analemma BdN can hang with Champagnes, but it's also its own unique thing, and incredibly enjoyable. No comparisons required."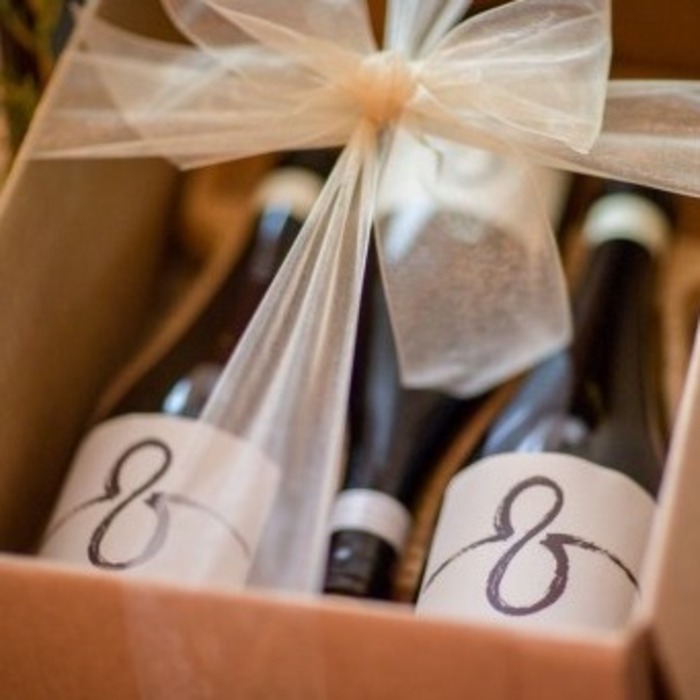 The Gorge Lover
We've put together the perfect gift for the person who might be missing the Gorge this holiday season. A 3 bottle bundle composed of selections from our alpine vineyards in Washington and our estate in Mosier, this gift represents the diverse terroir of this magical place we call home. Included in the bundle are the 2018 Chardonnay, 2018 Syrah and 2019 Mencia. Unwrapping this gift will almost feel like catching a view of a legendary Gorge rainbow.
Our team is available to help you pick out the perfect gift for anyone on your list. We can help you select special wines to celebrate the festive season or recommend the perfect wine to pair with the memorable dinner you're serving. Or let us help you select gifts that you will be excited to share—for the discerning collector or the family member who is missing the Gorge, all while supporting a local values-driven business. For any occasion, we'd be thrilled to be a part of your holidays.