If you've joined us for an Exploratory Dinner, you'll know we love a well-appointed table. Make a lasting impression on your guests with these 5 tips.
'Tis the season for gathering around the table with friends and family, to share a meal and toast to all things merry and bright with a glass (or two!) of something special. We think these moments are especially worth celebrating as we begin to gather again, so we've come up with some tips to make any meal a memorable event by setting a revel-worthy table.
1. Don't splurge on a grand centerpiece; get creative and look for inspiration from nature.
You'll find some great options in your own backyard. We love using pine cones or branches, rose-hips and fresh garden herbs like Rosemary sprigs this time of year. Your pocket will thank you, and so will the planet. Plus, it makes a great conversation starter for your guests.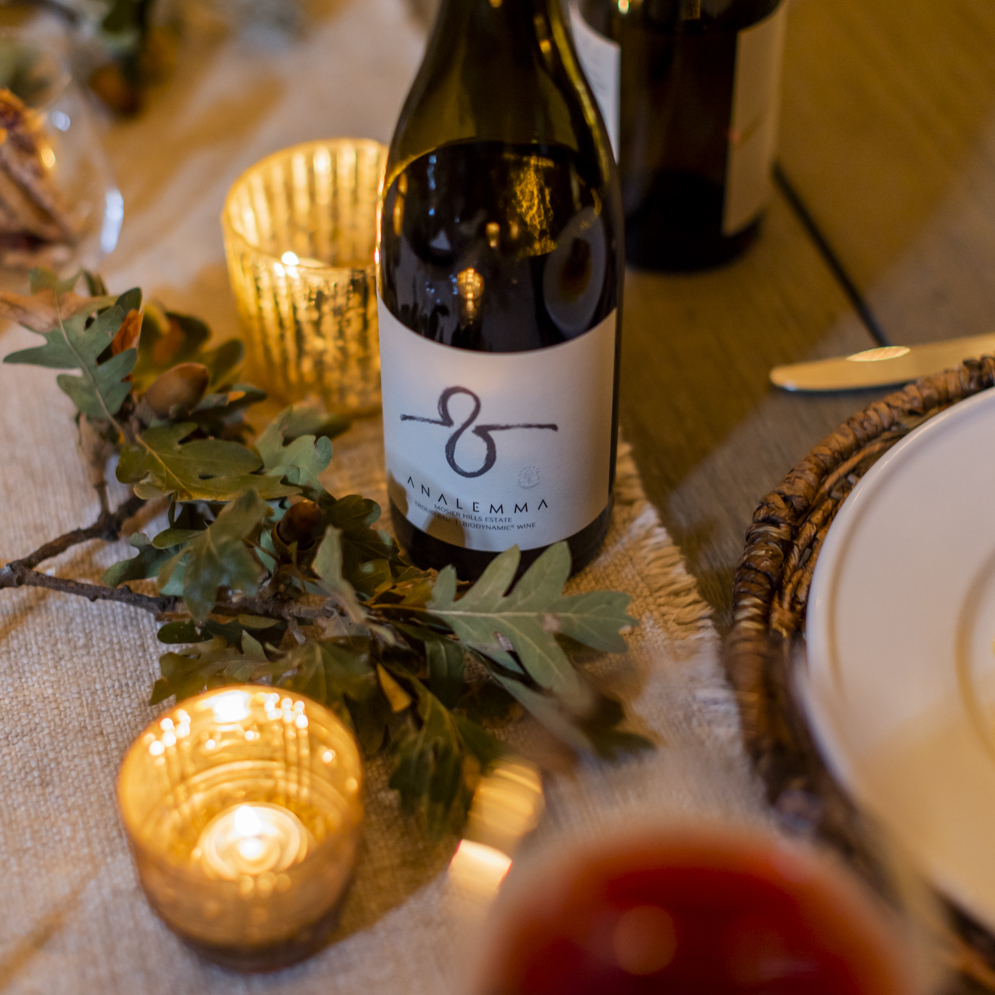 2. Set the mood with the perfect lighting.
Don't be shy to mix and match candles you already have at home. We love the look of mixed votives with tapered and pillar candles to create a warm glow. Guests need to be able to see their fellow dining companions, as well as the food they are eating, so consider some additional options for softer lighting.
3. Be sure to open your wines ahead of guests' arrival.
No one wants to have to leave the table mid-meal to fuss with opening another bottle of Pinot. Make your guests feel comfortable and at home by having a few open bottles on the table for them to help themselves. Not sure where to start? We recommend the Holiday Selections bundle – perfect for holiday entertaining and sure to please any crowd with something for everyone.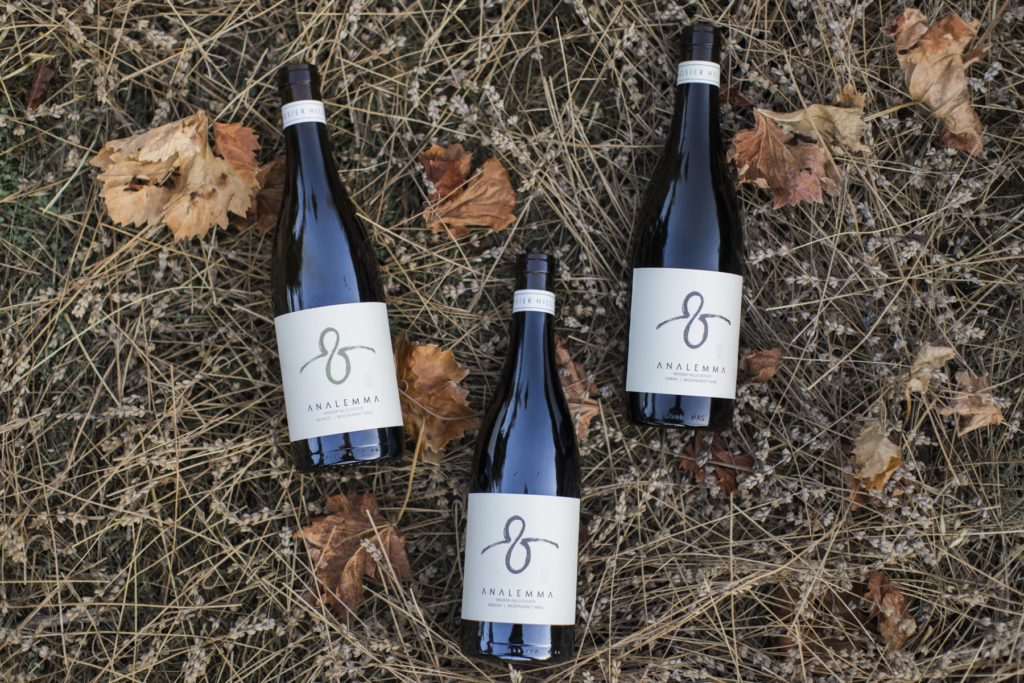 4. Don't forget to have an ice bucket nearby.
There is no shortage of options out there when it comes to finding a stylish vessel to keep your wines cool tableside. We especially love a festive DIY ice mold, but basic works too, as long as you can be sure the Blanc de Noirs is perfectly chilled. Because what's a dinner party without bubbles?
5. Invest in linen napkins to elevate your table settings.
Sure they might feel like a splurge, but they're worth it. Not only are cloth napkins better for the environment, they'll also make your guests feel like they're dining in style. Linen's natural fibers will look stunning on your table and they're also super absorbent and durable, so everybody wins!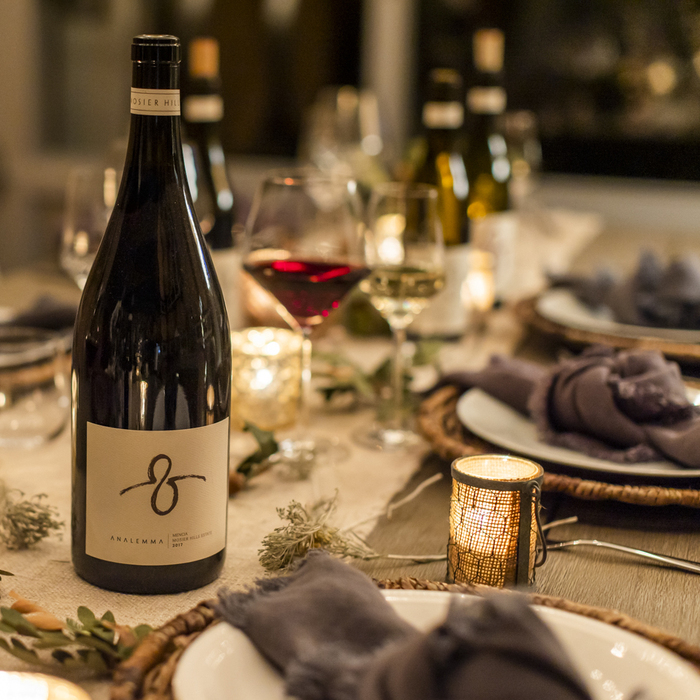 6. Make an impression with a magnum.
These large format bottles of wine were invented for this purpose! Really wow your guests with an extra-large bottle of something special this season. It's impossible not to feel festive when pouring for your guests from a 1.5-liter bottle!
Shop our selection of large format bottles available for sale here.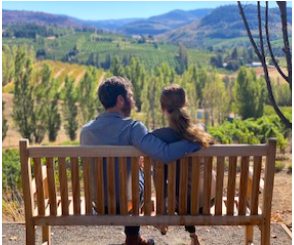 Whether you're setting the table for two or twenty this holiday season, we're here to help you make a lasting impression and a celebration to remember.