Make it a Celebration
In our minds, oysters are synonymous with celebration, and it turns out that serving them on New Year's Eve is a French tradition. To celebrate our recent praise and comparison to French Champagnes – we've partnered with Fishpeople Seafood in Hood River. Fishpeople are dedicated to sustaining fishing communities, stewarding ocean resources, and nourishing you. They're offering a 25% discount when you add a dozen or more fresh oysters to your pickup order.
Celebrate in style and add a dozen (or more!) fresh oysters from Fishpeople – the perfect compliment to our Blanc de Noirs. These Tide Point oysters come from the cold waters of the Willapa Bay, flushed regularly by the tides of the Pacific Ocean. They will be hand-harvested by a 5th generation family business and delivered to Hood River that same day for you to collect with your wines. It doesn't get fresher than that!
Step 1: Order Your Wines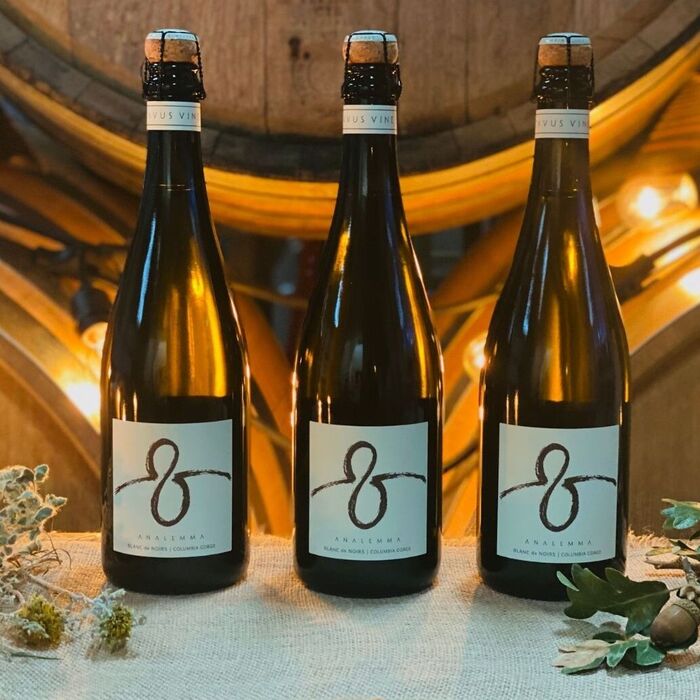 Step 2: Add Oysters!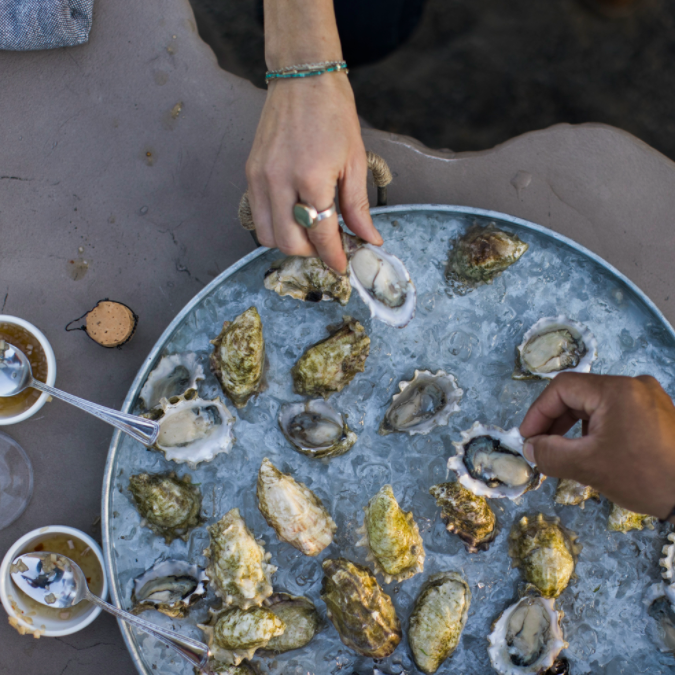 Join us for a pop-up event at FishPeople in Hood River
Oysters and NYE bundles will be available to pick up at a pop-up event hosted by Fishpeople in Hood River on 12/29 from 2 pm – 6 pm. Kris Fade and Fishpeople owner Kipp Baratoff will be onsite, pouring sips of Sparkling and shucking samples of fresh oysters when you arrive to collect your wines. Why not join us and start the celebration early?
**IMPORTANT NOTE ABOUT PLACING YOUR ORDER** Upon checkout you will be prompted to pick up your wines or to have them shipped. Please select "Analemma – Winery" as your pick up location. Since the oysters are at Fishpeople, we're bringing the party there! All orders for which "Analemma – Winery" are selected will be available for pick up between 2pm and 4pm on Wednesday 12/29.