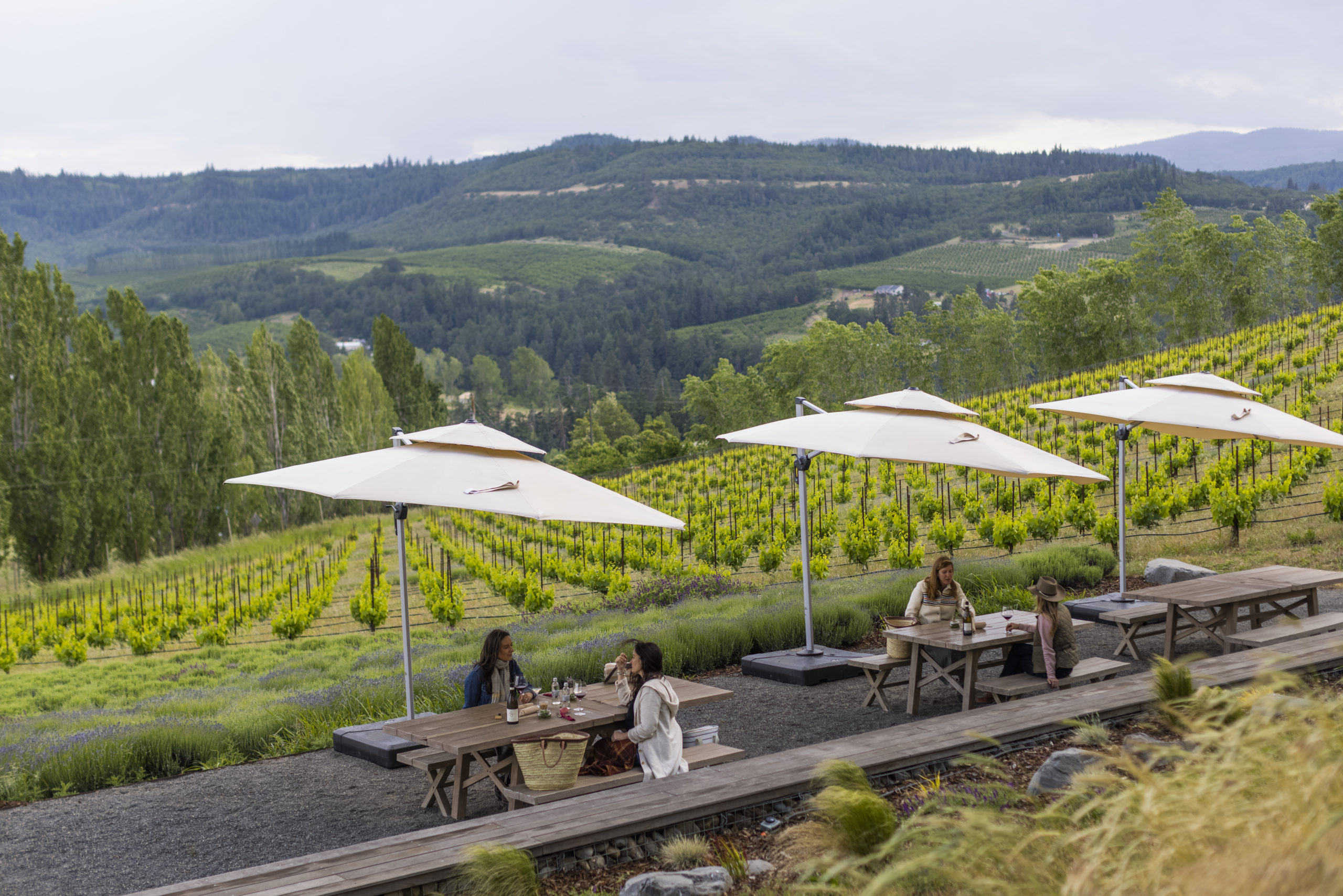 Member Sunsets at Analemma
Two Experiences, One Goal: Enjoy, Relax, Connect
Join us these special Saturday evenings on August 5th & 19th and September 2nd & 16th
5 – 8pm
We are eager to have our members here on the Estate during this special time of day that typically falls after closing, when we welcome the dappled light of evening again after hot summer afternoons, and the patio yearns to be enjoyed.
Beginning in August, we will offer two Sunset experiences exclusively for members and their guests: A Group Sunset Hour and three Private Sunset Offerings
An Antipasti Board is available for pre-order alongside both reservation types–please indicate in the notes at the time of booking. If you decide you'd like to order after booking, please email [email protected] by the Wednesday preceding your reservation to ensure we order deliciousness for you too.
In an effort to provide a tranquil hospitality environment, all Member Sunset experiences are reserved for guests 18 years of age and older. Due to the nature of these gatherings, we will be offering service by the bottle and glass only. Tastings are not available during this experience but we look forward to pouring for you another time soon!
Join your FELLOW COTERIE MEMBERS for free seating on the patio, orchard, and terrace
Connect with other members and our team in a convivial, communal setting! If you would like an Antipasti Board to your reservation for $30 please add a note when booking.
Private Offerings: book Your private Sunset experience
Looking for something more intimate? We have a few private options for you to savor these special evenings with your loved ones. If you would like an Antipasti Board to your reservation for $30 please add a note when booking.
Reserve the Bench (for parties of two)
Reserve the Vista (for parties up to 6)
– Reservation Details –
This experience is only available to Coterie members and their guests. No reservation fee will be taken at the time of booking.
Analemma's grounds are Pet Free and Smoke Free. We politely decline outside food but invite you to enjoy any of our culinary options, including an antipasti plate only available at Sunsets!
Please note that outdoor experiences may be affected by extreme weather.
This reservation is available for up to 4 guests per membership.
We look forward to hosting you on the estate until 8 pm these evenings.
Enjoy our Current Release Wines